Tre' Harris had 20 points to help Fishburne overcome a sluggish defensive effort en route to posting a 111-85 win over New River Community College Thursday in the opener of the 2013 Holiday Inn Express-Waynesboro Tip-Off Challenge.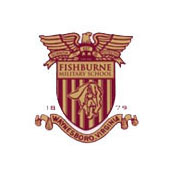 Harris (Kansas State) had 17 points in the first half, including six in a late 12-0 run that broke open a close game and pushed the Caisson lead to 63-43 at halftime.
"There are some things we need to work on in practice, some basic things, helping each other out. But it's early in the season. We're going to work on it, and we'll get the hang of it eventually," said Harris, a 6'5" guard from Glen Carbon, Ill.
Chris Wray (6'7", 175, Shelby, N.C.) had 15 points for FMS, which improved to 4-1 on the season with the win. Shamiek Sheppard (6'6", 215, Brooklyn) and Garrett Collins (6'4", 185, Asheville, N.C.) each had 12.
Fishburne plays in the finale of the Tip-Off Challenge on Saturday against Ridgeview Prep (N.C.) at 6 p.m. The game was originally scheduled for a 4 p.m. tip, but was moved back due to the Fishburne football team's state playoff game on campus with a noon kickoff.
The PGs will have their work cut out for them with Ridgeview Prep.
"We've got to improve defensively. We can't get away with giving up 80-plus points every night. That's going to come back and bite us," assistant coach Aaron Drakeford said.
More online at www.FishburnePGBasketball.org.