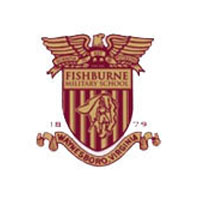 The Fishburne Military School golf team improved to 3-0 on the season with an impressive win over the former state champion Covenant (Charlottesville) golf squad this week.
Team scores were Fishburne 161, Covenant 202. Fishburne was led by freshman Matthew Manos, firing a low score of 39. Others contributing were Nick Fedchock (40), Collin Wade (40), Jake Cochran (42), Reid D'Amico (45) and Joseph Baan (47).
"I must say, I'm pretty impressed with how the boys played today," FMS coach Patrick Shiflett said. "Covenant has always been a good squad, and were state champs two years ago. Our guys came out firing, and when you're on, you're on. Of course we can always play better, as there were some shots left out there on the course, but all in all, Coach Sayre and I are pleased, and will take how they played."
Next up for the Caissons will be Eastern Mennonite High School at Heritage Oaks (Harrisonburg).