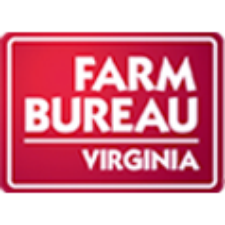 For Virginia farmers, January is a time for tax preparation, livestock births, equipment maintenance and professional conferences.
For members of Virginia's largest farmers' advocacy organization, January also is time for an annual visit with state legislators. And even though construction of a new General Assembly Building has forced some logistical changes, Virginia Farm Bureau Federation's producer members are staying engaged in the legislative process.
State lawmakers' offices have been temporarily relocated, and the move prompted cancellation of the annual VFBF Legislative Day. Farm Bureau and other organizations were asked not to bring large groups to the General Assembly so that legislators and others might adjust to the new location.
"Instead we are bringing small groups of farmers throughout this legislative session," said Kelly Pruitt, VFBF assistant director of member engagement.
On Jan. 29, about a dozen Farm Bureau producer members spent the day meeting with state legislators who have few or no farms in their districts. They used those meetings to explain why Farm Bureau has taken specific positions on farm-related bills.
The group discussed specific budget issues, as well as SB 247, which would allow more Virginia farmers to grow industrial hemp under provisions of the 2014 Farm Bill. Farm Bureau supports SB 247, which was introduced by Sen. Rosalyn R. Dance, D-Petersburg. The bill was passed unanimously by the Senate Finance Committee, and Sen. Jill Vogel, R-Warrenton, has signed on as a co-patron.
"I think it's really important to have conversations with and become a resource for those senators and delegates" with largely urban districts, said Sarah Scyphers of Washington County. The high school agriculture education instructor and FFA chapter advisor raises sheep and cattle with her husband. And although they are busy with lambing and calving, she said representing Virginia agriculture for urban legislators is critical.
"They sit on ag committees and education and (other) committees that are intimately involved in approving and passing laws that involve agriculture. I definitely want to establish myself as a credible resource for them."
Chris Haskins, a Pittsylvania County tobacco producer, concurred. He said he's been using the winter weeks to work on taxes and prepare a tobacco greenhouse for use in late February, while checking and feeding a beef cattle herd he manages.
Urban legislators "are going to be facing some decisions that are going to affect agricultural communities. … I felt it was important to try to establish some kind of networking relationship with them."
On Feb. 5, about a dozen members of the VFBF Young Farmers Committee met with individual legislators and others, including Lt. Gov. Justin Fairfax; Bettina Ring, Virginia secretary of agriculture and forestry; Ann Jennings, deputy secretary of natural resources; and Brian Ball, special advisor to the governor for economic development and deputy secretary of commerce and trade.
Grain producer John Shepherd of Nottoway County said he felt it was important, as a Farm Bureau Young Farmer, to represent agriculture's future "and let (legislators) know that all farmers aren't 60 years old, that there are young farmers, and we're concerned about political issues just like everyone else."