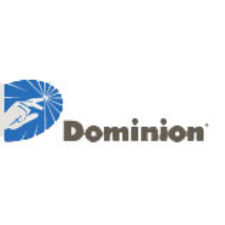 Dominion Virginia Power, a business unit of Dominion, is seeking bids for up to 20 megawatts of new solar capacity.
The company's Request for Proposals (RFP) seeks third party bids for solar facilities between 1 and 20 megawatts of capacity that would be on line in 2016 or 2017. The proposals can be for either power purchase agreements for 1 to 20 megawatts, or for the purchase of development projects between 10 and 20 megawatts. The company will also consider proposals for greater than 20 megawatts if the bidder can demonstrate the ability to complete the PJM interconnection process on schedule to meet the 2016-2017 in-service date.
The projects must be in the portion of the PJM Dominion Zone located in the Commonwealth of Virginia.
Interested parties must submit a Notice of Intent to Bid by August 5. The proposal(s) for 2016 projects must be submitted byAugust 24, and the proposal(s) for 2017 projects must be submitted by September 8, 2015. The company will announce the results in the fourth quarter of this year.
Bidders seeking more information on the competitive bidding process and the RFP submittal documents should visit:http://www.dom.com/2015SolarRFP.