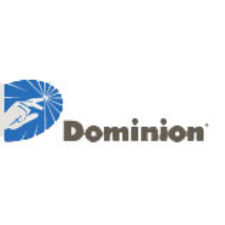 With Hurricane Joaquin tracking well off the east coast, impact to Dominion Virginia Power's service area has been reduced, but the company remains ready to respond to severe weather and advises its customers to not let their guard down.
Heavy rains tonight and into Saturday morning, combined with sustained winds of 30 mph, gusting to 35-45 mph, may elevate the risk of scattered power outages. With the saturated ground, flooding is also anticipated to be problematic. Dominion reminds customers to avoid driving through flooded areas where downed power lines and other submerged hazards may be hidden. Remember to keep at least 30 feet away from downed wires and call 911 if there is an immediate threat of danger. Flooding in low-lying areas could also hamper the restoration process as crews try to gain access to make repairs.
Because Dominion began preparations early in the week in anticipation of severe weather, the company is fully staffed with line and tree crews and other personnel ready to respond to outages if they occur.
Customers can report their outage and track the restoration progress online at www.dom.com/outages, or by calling 1-866-DOM-HELP. Dominion offers outage tips and preparation information on its website at www.dom.com.