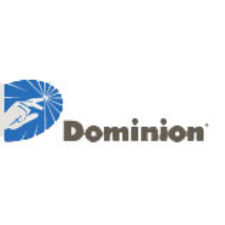 Dominion Virginia Power volunteers and weatherization experts will join forces on the eve of Veteran's Day to help and honor veterans who have served our nation. The volunteers will make improvements at two transitional shelters for veterans with the aim of conserving energy and saving on energy costs. Dominion representatives also will provide information and tools to help residents understand their energy usage, including easy and cost-effective ways to save.
"We are honored to give back to these veterans in a very practical way by weatherizing and improving their living quarters," saidKen Barker, vice president of Community Partnerships. "We hope to make their living spaces more comfortable while saving energy and money for the organizations that operate these facilities.
"This effort also is a perfect way to highlight the fact that Dominion's EnergyShare program is now offering free weatherization services and outreach to help more people in need, including people living with disabilities and military veterans."
On Nov. 10, volunteers will weatherize and improve a shelter for homeless veterans at Liberation Family Services in Richmond, then serve dinner to the residents. On the same day, Dominion volunteers will weatherize and improve the grounds for veterans living at The Vets House in Virginia Beach.
Dominion volunteers have helped to weatherize and improve more than a dozen houses this fall across Virginia to highlight the company's newly expanded EnergyShare program. They've also helped build handicapped ramps, held collection drives and found other unique ways to support veterans, elderly homeowners and people living with disabilities.
Dominion has committed $57 million to EnergyShare over five years with the goal of helping more than twice as many people as in the past. The program still serves qualifying elderly and low-income residents and new funding has been set aside to assist eligible military veterans and people living with disabilities.
In addition to financial assistance with energy bills, free weatherization services and educational outreach are now available to help vulnerable residents make wise energy choices and long-lasting improvements so they can stay comfortably in their homes.
Virginia residents can call 2-1-1 for EnergyShare assistance or referrals to health and human services agencies. For more information about weatherization, call 1-888-366-8280. For details on EnergyShare and a list of participating agencies, visitwww.dom.com and search: EnergyShare.
Dominion is among the top employers in the nation for our commitment to helping veterans and their families make a smooth transition from service to the civilian workforce. The company is a long-time supporter of active and retired military veterans with award-winning military benefit policies, recruitment and outreach practices.