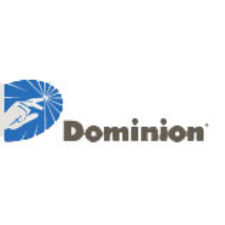 Cold weather is on the way and with it the potential for increased energy usage to keep homes and businesses warm and comfortable. Dominion Virginia Power reminds customers that making preparations now can help reduce energy waste during the winter months when energy usage climbs.
"According to the U.S. Department of Energy, the heating and cooling system is the largest single energy user in most homes, accounting for nearly half of residential energy use," said Brett Crable, director, Energy Conservation and New Technology. "Maintaining your home's heating system, keeping the thermostat at an efficient temperature and sealing air leaks are the best ways to prevent wasted energy and a steep rise in your electric bill."
Customers are urged to consider the following measures to help reduce energy usage during cold weather:
Set your thermostat at 68 degrees – Set your thermostat at 68 degrees or as close to it as you can for maximum efficiency.
Maintain your system – Have your heating system cleaned and inspected by a qualified professional. Replace air filters according to manufacturer's guidelines.
Fix air leaks – Caulk and seal air leaks where plumbing, wiring or ductwork penetrates through exterior walls, floors or ceilings.
Weatherize doors and windows – Check for gaps around exterior doors, and install weather stripping if needed. Inspect windows for cracks or missing caulk, and replace them if needed.
Seal air ducts – Use duct sealer, UL-listed HVAC tape, or silicone caulk to seal any leaks, holes, or poor connections in ductwork. Make sure you insulate ductwork in unheated areas such as attics and crawl spaces to prevent radiant heat from escaping.
Increase attic insulation – Make sure your home is insulated based on recommended levels for your area. You can check recommended levels at http://www.energystar.gov.
Use window treatments – During the day, open shades and curtains on south-facing windows to let in the warm sunlight. To keep warm air in, close them at night.
Switch from traditional holiday lights to LEDS – Consider switching from traditional incandescent bulbs to light-emitting diode (LED) bulbs, which use up to 80 percent less energy and have a longer lifespan. LEDs also are cool to the touch, reducing the risk of fire. Learn more holiday lighting tips and use our holiday lighting calculator to track your holiday lighting costs at www.dom.com/lightcalculator
Watch this video to see how you can perform these tasks and other winter energy-saving efforts. You also can view our full list of winter energy-saving tips here: www.dom.com/wintertips.
Dominion also offers a variety of rebate programs to help homeowners offset the costs of many of these conservation measures: www.dom.com/savenowva.
Dominion Virginia Power is a subsidiary of Dominion (NYSE: D), one of the nation's largest producers and transporters of energy with operations in 14 states. Dominion has a portfolio of approximately 24,400 megawatts of generation and 6,490 miles of electric transmission lines. Dominion operates one of the nation's largest natural gas storage systems with 928 billion cubic feet of storage capacity and serves utility and retail energy customers in 14 states. For more information about Dominion, visit the company's website at www.dom.com/.