Local
Do you believe in magic? Staunton, set for annual Queen City Mischief & Magic, does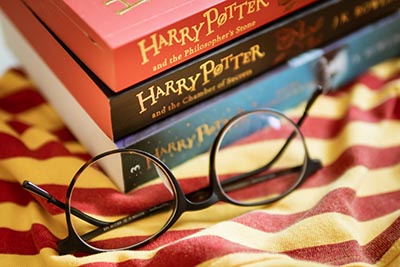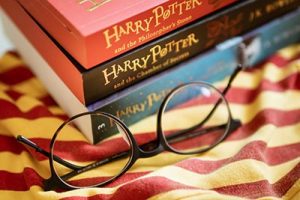 This weekend the City of Staunton will be known as Hogsmeade as Wizards and Muggles gather for the seventh annual Queen City Mischief & Magic.
This year's theme is "Welcome Home," with a subtheme of "Beware of Low-Flying Owls."
Sarah Lynch founded the weekend event in 2016.
"I really just wanted to celebrate the [Harry Potter] books and have a magical weekend," Lynch, who owns and operates Baja Bean Co. in downtown Staunton, said.
She added that she did not expect the weekend to draw so much attention.
She anticipates the usual 10,000 to 20,000 visitors "smiling and meeting people they have a lot in common with" to the first in-person QCMM since 2019.
"Everything that happened is just magical," Lynch said of getting this year's festival organized.
The weekend requires a lot of planning by Lynch and the 15 members of the QCMM planning committee, as well as meetings with Staunton city officials and businesses and lining up volunteers.
"That's what makes this festival humongous," Lynch said of the community participation. She said Staunton is special. "It's magic."
Eighty volunteers from the Valley, Richmond and northern Virginia will make this weekend possible. While Lynch will spend the weekend working to ensure the festival is a success, she is "just really glad that I live where I live."
"I definitely have a smile plastered to my face the entire weekend," she said.
The virtual events in 2020 and 2021 due to the COVID-19 pandemic received "grateful" feedback from participants, Lynch said, as well from volunteers. "They were very pleased with the participation." Some Zoom events drew 400 to 1,000 participants.
"I thought [the virtual events were] just enough to keep people in the groove," Lynch said. "And, at that point, everyone was looking for some kind of magic."
But, she said, she knew returning to in-person activities this year was necessary.
"I missed it terribly," she said.
A few aspects of the weekend are different this year, especially the fact that most events will be held Saturday and Sunday. A few businesses will have events on Friday.
Wellness precautions will be taken with frequent disinfecting practices.
Nikki Stamps of Warrenton, who owns Bird in a Hand, will bring four live owls and two hawks to share in the festival fun.
A Reptile World representative from Bowie, Md. will return this weekend with live snakes, turtles and other reptiles.
Visitors will collect stamps instead of cards on their maps which will create a riddle.
Among the weekend's planned activities is the "Dementor Dance Party" at Sunspots Pavilion from 7 to 11 p.m. on Saturday.
Twelve-month calendars will be available "to have magic all year."
According to Lynch, it's not just the residents and business owners of Staunton who make the weekend magical. Visitors are kind and always willing to help each other during the weekend.
"You don't invite a better group of people to your town," Lynch said.
Four shuttles will be available at 15-minute intervals from Staunton Mall to downtown from 9 a.m. to 10 p.m. on Saturday.
Dynamix DXS LLC of Staunton will assist in sanitizing restrooms every hour, as well as sanitizing the water hydration station.
"We just want people to be as safe and comfortable as possible," Lynch said.
A complete list of activities is available online.