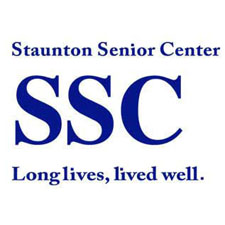 Twenty-six members, staff, volunteers, and visitors from the community took advantage of the Dermascan equipment that was available at Staunton Senior Center on June 24.
Especially now that summer is here and people are spending more time outdoors, it is critical to think about covering the skin using sunscreen, hats, and proper clothing. George Savage, Clinic Assistant, ran the scan, talking with participants about results and their skin care needs. He had plenty of educational materials available for members and important facts concerning skin cancer as well. Next month he will be at the Center performing bone density tests on those interested in their bone health.
After lunch on June 24, fifteen Nat King Cole fans settled in for a history of this famous singer and a chance to listen to some of his most popular songs. As time went on, more people came to listen, and soon the front room was filled with people taking trips down memory lane! Al Leichter, local authority on rhythm and blues, was showcasing Nat in a most enjoyable program in observance of Black Music Month.
More online at www.StauntonSeniorCenter.org.