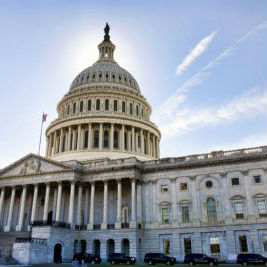 The DEA has announced a proposed rule that will ensure healthcare providers can use telehealth to diagnose and treat patients suffering from substance use disorders.
U.S. Sen. Mark Warner, D-Va., has been out front on the issue, helping draft and pass the Senate's comprehensive substance abuse treatment bill, which included a provision directing the Department of Justice, in consultation with the Department of Health and Human Services, to create a process for exempting certain health care providers for the purpose of providing telehealth services for substance use disorder.
"The opioid and addiction epidemic has had a devastating impact on communities in Virginia and across the country," Warner said. "We need to use every tool at our disposal to ensure that individuals struggling with addiction can access the treatment they need, and telehealth is an important part of that. I am pleased the DEA has finally issued proposed rulemaking that will improve telehealth access for these patients and I hope they will work quickly to finalize this rulemaking once stakeholders have had an opportunity to weigh in."
The legislation drafted by Warner included four other provisions led by Sen. Warner that use telehealth to expand access to treatment for individuals suffering from substance use disorder. The bipartisan legislation was signed into law in 2018; however, the attorney general failed to finalize a rule by the October 2019 deadline.
For provisions of this legislation to be most effective, the DEA must complete its rulemaking process.
In January, Sen. Warner sent a letter to the DEA urging the agency to finalize this long-delayed rule that will ensure providers can successfully use telehealth to treat individuals with substance use disorders. The proposed rulemaking released this week is an important step in the right direction that gives stakeholders an opportunity for review and comment before a final rule is issued.