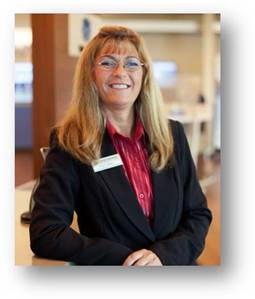 DuPont Community Credit Union (DCCU) is pleased to announce the addition of Tina Coffey to DCCU's mortgage team. Ms. Coffey holds the position of Mortgage Advisor and serves Waynesboro and the Augusta County area from DCCU's Lucy Lane office.
"We are extremely excited to have Tina join DCCU's mortgage team," said Ken Malinowski, DCCU's Mortgage Manager. "She brings a wealth of mortgage industry experience and has a strong passion for helping members with their home financing needs."
Ms. Coffey has worked in mortgage industry for over 16 years and comes to DCCU from Wells Fargo where she spent the last four years. She and her husband reside in Waynesboro and have two sons.
About DuPont Community Credit Union
DCCU is a not-for-profit financial cooperative and was founded in 1959. DCCU currently has ten branches in the Central Shenandoah Valley region, with over 68,000 members, and over $940 Million in assets. For more information visit our website at www.mydccu.com.