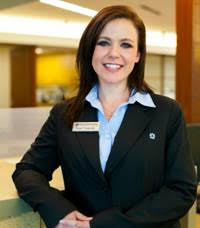 DuPont Community Credit Union is pleased to announce the addition of Angel Fitzgerald to the DCCU mortgage team. Fitzgerald holds the position of mortgage advisor and serves Harrisonburg City, Rockingham County, and the surrounding areas. Fitzgerald will be located at DCCU's Kaylor Drive Member Center.
"We are extremely excited to have Angel join DCCU's mortgage team," said Ken Malinowski, DCCU's Mortgage Manager. "She brings a wealth of mortgage industry experience and has a strong passion for helping members with their home financing needs."
Fitzgerald has worked in financial industry for over 10 years.