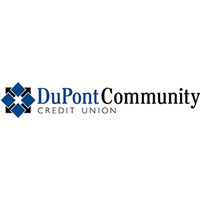 DuPont Community Credit Union recently announced the 20 scholarship winners at the 52nd Annual Membership Meeting. Since beginning the scholarship program over $172,000 has been awarded to high school seniors, and 180 seniors applied this year.
"We are very pleased to provide scholarships to this year's 20 recipients," said Everett J. Campbell, chairman of the DCCU Board of Directors. "Each winner receives a $1,000 award, and the Credit Union strongly believes that by assisting in furthering these students education it is a winning combination for both them and our community."
Among the 2011 winners are: Michael Strickler, Buffalo Gap High School; Annie Shreckhise, Fort Defiance High School; Hope Kelliher, Robert E. Lee High School; Dalton Campbell, Riverheads High School; McKenzie Kirschnick, Stuarts Draft High School; Jonathan Isaacs, Waynesboro High School, and Jacqueline Kania, Wilson Memorial High School.
Rachel Whetzel, Broadway High School; Taylor Pumphrey, Central High School; Megan Berry, East Rockingham; Savanah Cary, Harrisonburg High School; Mark Gordon, Spotswood High School; Catherine Daugharty, Stonewall Jackson High School; Jenna Swanson, Strasburg High School, and Erica Estes, Turner Ashby High School.
Shasta Riley, Bath County High; Hayley Billingsley, Highland High School; Ethan Floyd, Parry McClure High School; Katie Frazier, Rockbridge High School, and Allison Acord, Out of Area Member.
To qualify for DCCU's scholarship, a high school senior must submit an application and essay to the Credit Union. This year's essay topic was: "Why receiving free money for college is important to my family and me." The students are not required to be a member of the Credit Union or have interest in a financial career path. The Credit Union has scholarships available again after the start of the next academic year in 2012.