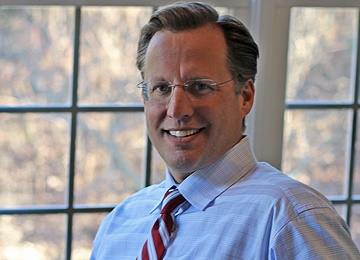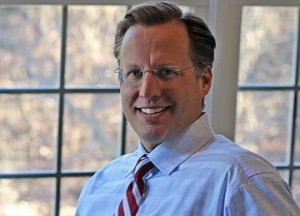 Eric Cantor once praised Congressman Gutiérrez for his leadership on the issue of amnesty. Congressman Gutiérrez is here to set up a great deception that will allow Eric Cantor to claim he is opposed to amnesty, at the eleventh hour, just two weeks prior to the primary on June 10th.
Congressman Cantor has spent countless dollars claiming that I'm a "liberal college professor." This is the act of a desperate campaign. I am more conservative than Eric Cantor across-the-board. I am the constitutional conservative in this race. Eric Cantor is trying to buy this election with corporate cash from Los Angeles and New York. He's acting as a conservative in public while working behind the scenes to deliver open borders for large corporations.
In fact, Eric Cantor has so little respect for his constituents; he sent them a mailer yesterday claiming to oppose amnesty for illegal immigrants. But Eric Cantor has been the number one cheerleader in Congress for Amnesty. Eric Cantor has spearheaded the amnesty push in the House.
Eric Cantor saying he opposes amnesty is like Barack Obama saying he opposes ObamaCare.
There is no Republican in the country that is more liberal on immigration than Eric Cantor. This race comes down to the defining issue of our time. Virginia is ground zero in the fight to protect American workers. If we want to stop amnesty, then we must stop Eric Cantor on Election Day, June 10th. People in Richmond are suffering …Small Business Owners across the District have told me that they cannot hire new employees and have to lay off their loyal workers because of regulations and Obamacare. They are seeing their wages flat-lining and are struggling to make ends meet. But what is Eric Cantor doing? He's leading the push for more low-wage foreign workers to take Virginia jobs. He wants more guest workers, more low-wage labor. Eric Cantor wants open borders for corporations.
Eric cantor does not represent his constituents. He represents large corporations that want more cheap labor.
Under Eric Cantor's watch, we are seeing thousands of American troops being laid off (including scores of soldiers in Virginia), but what is Eric Cantor's priority? To give away those few coveted military positions to illegals rather than Americans. Does Eric Cantor think that serving in our military is just another job "Americans won't do?"
Eric Cantor gave a speech in 2013 in which he called for amnesty and citizenship for illegal immigrants. He said this was based on "the great founding principles of our country." This is a radical pro-amnesty statement. In the same speech, Eric Cantor called for more guest workers – guest workers that will take jobs from struggling families right here in Virginia. Eric Cantor actually claimed that corporations were having a hard time finding workers so we needed to give them more immigrant labor. What about Virginia workers who don't have jobs?
Eric Cantor led the amnesty drive in the House, co-authoring the House immigration principles that included amnesty and importing more low-wage foreign workers for CEOs. If Eric Cantor is reelected, he will do everything in his power to deliver cheap labor for large corporations. Because "that" is who he represents.
Why hasn't Cantor signed the no-amnesty, American workers protection pledge circulated by FAIR? Because he can't. He's for amnesty and he's for reducing wages. Has Eric Cantor ever met with ice officers? Has Eric Cantor ever held a press conference to talk about American workers that have suffered as a result of mass influx of low-wage foreign workers? Has Cantor ever lifted a finger to stand up for American workers that have been hurt by the Obama Administration's lawlessness and refusal to secure the border?
Eric Cantor doesn't represent you and he doesn't represent VA-7. Eric Cantor represents large corporations who want a never ending supply of cheap, low-wage foreign labor. There is no Republican in the country that is more liberal on immigration than Eric Cantor. The Chamber wants low-skilled cheap labor; Mark Zuckerberg wants high skilled cheap labor, but, at the end of the day, what they have in common is that they ALL want cheap labor & Eric Cantor wants to give it to them.
That is why I am calling today on Eric Cantor to make public the names of all the corporate executives and lobbyists he and his staff have met with to discuss immigration. What are the names of all the corporate donors, lobbyists and CEOs who have lobbied Eric Cantor for cheap labor? Congressman Cantor: whom have you met with? Make this information public. Tell us who has been lobbying you. What do you have to hide?
Dave Brat is a candidate for the Seventh District Republican congressional nomination.