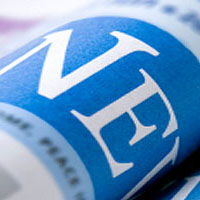 The Virginia Tech Shenandoah Valley Agricultural Research and Extension Center invite the public to the annual Cyrus McCormick Farm Mill Day Saturday, October 4 from 9am to 4pm.
The free event is a celebration of the invention the Cyrus Hall McCormick's reaper and how it mechanized farming for the world. Built in the late 1700's, the grist mill has been fully restored to working order. In addition to the mill operation, there will be a blacksmith and broom maker on hand demonstrating skills and tools used during that time period.
Historical farming equipment and exhibits will be on display showcasing the history of farming in America and visitors will enjoy pumpkins, games, old time music, and food, as well as traditional crafts made my local venders that will be available to purchase. The Marl Creek Interpretative Trail will also be open for hiking. The Shenandoah Valley Agricultural Research and Extension Center will be open for short farm tours to view and discuss the agricultural research currently being conducted.
What: Annual Cyrus McCormick's Farm Mill Day
When: Saturday, October 4, 2014   9AM – 4 PM
Where: Shenandoah Valley Agricultural Research and Extension Center
McCormick Farm, 128 McCormick Farm Circle, Raphine, VA
More info:  www.mccormickfarm.org