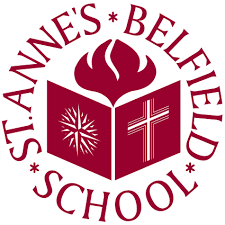 St. Anne's-Belfield School alumnus Matthew Swift, co-founder, chairman, and CEO of Concordia, has been announced as the 2018 Commencement speaker. Swift, who attended the School from 1998 – 2003, has grown Concordia into an impactful, nonpartisan organization dedicated to actively creating, elevating, and sustaining cross-sector partnerships for positive social impact.
"I am humbled to be invited back to St. Anne's-Belfield School," said Swift. "The faculty inspired many elements of the path I have chosen to take and I look forward to joining them and the graduating class in what will be a great celebration of their achievements."
Under Swift's leadership, Concordia has hosted many global summits including Annual Summits in New York City. In 2017, the Annual Summit was the largest and most inclusive nonpartisan forum on the sidelines of the UN General Assembly. Speakers included Laura Bush, former first lady of the United States of America, Rt. Hon. Tony Blair, former prime minister of the United Kingdom and chairman of the European Council on Tolerance and Reconciliation, H.E. Toyin Saraki, founder-president of Wellbeing for Women Africa and the Wellbeing Foundation of Africa, and Dr. Bassem Youssef, managing director of QSB.
Outside of Concordia, Swift is active in politics, focusing on issue advocacy and mentoring young professionals. His motivations, both personally and professionally, are in response to issues such as economic opportunity, counter extremism, and entrepreneurship. Swift is currently an Advisory Council Member of the Millennium Leadership Program at the Atlantic Council and sits on the The McCain Institute for International Leadership Next Generation Leaders' Advisory Council, as well as the U.S. Department of State's Advisory Committee on Public-Private Partnerships (SAP3). Additionally, he is an Air Mobility Command Civic Leader with the United States Air Force and sits on the board of the Seleni Institute.
Swift holds a bachelor's degree from Georgetown University.