On Tuesday, Virginia Organizing and other community leaders will gather to show solidarity with undocumented immigrants across the U.S. and raise awareness on immigration reform.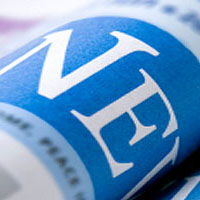 "Every day the U.S. House of Representatives fails to act on immigration reform, 1,120 families are deported," said Virginia Organizing Harrisonburg chapter leader Stan Maclin. "That's 1,120 families who will not be celebrating the holidays with their loved ones while members of Congress are enjoying their Thanksgiving Day meals–meals that were likely contributed to by undocumented immigrants harvesting the food on their plates."
A comprehensive immigration reform with a path to citizenship bill was passed by the U.S. Senate in June and has not yet been heard by the House. House leaders have said they will not consider a comprehensive bill this year.
"We are not giving up," said Maclin. "This is personal for us because so many families are directly affected."