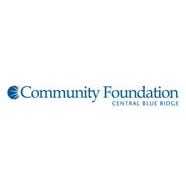 The Community Foundation of the Central Blue Ridge is proud to announce the creation of a new fund, the Waynesboro Kiwanis Fund.
The committee-advised fund will be used by the Waynesboro Kiwanis Club to award annual grants in the greater Waynesboro area. Club member Tom Reider explained, "We look forward to being able to support our community in a structured and sustainable manner."
The fund was previously held by the Camp Kiwanis Foundation whose Board voted to utilize the Community Foundation for financial and administrative reasons, and to eliminate IRS excise taxes imposed on private foundations. Community Foundation CEO Becky Kohler clarified, "It really is a win-win situation for both organizations. The Foundation is delighted to help the Kiwanis Club relinquish administrative responsibilities while Club is able to retain the ability to make community grants."
The Community Foundation is home to over 80 funds and nearly 13 million dollars in assets. The Foundation enriches quality of life by responding to needs and inspiring philanthropy in our community, and serves the communities of Staunton and Waynesboro, as well as Augusta, Nelson and Highland counties. As one of the largest philanthropic institutions in the Central Blue Ridge, the Foundation is committed to careful stewardship of and thoughtful investment in our region's future. Unlike other non-profit organizations, the Community Foundation is endowed in perpetuity.