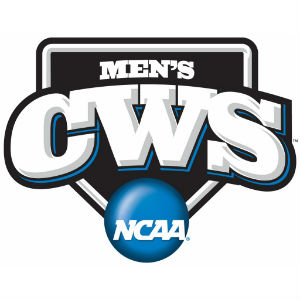 UVA coach Brian O'Connor has his pitching set up for the 2014 College World Series Finals pretty much exactly how he would have wanted it, at least for Games 1 and 2. Vanderbilt coach Tim Corbin isn't in that position.
Corbin said Sunday that he will go with either Tyler Beede (8-7, 3.80 ERA) or Walker Buehler (12-2, 2.27 ERA) in Game 1 Monday night. Vandy had to use its #1 starter, Carson Fulmer (7-1, 2.00 ERA), to get through Saturday's winner-take-all bracket final against Texas, leaving him unavailable until Game 3 at the earliest, and then likely only in a short stint.
Virginia, meanwhile, has ace Nathan Kirby (9-2, 1.70 ERA) ready to go in Game 1, and Brandon Waddell (9-3, 2.57 ERA) set for Game 2.
Both teams would have an interesting dilemma in a possible Game 3. Virginia has been using its third starter, Artie Lewicki (8-1, 1.44 ERA) in relief, and is likely to continue to do so if the need arises. Josh Sborz (6-4, 2.84 ERA) was the #2 starter most of the regular season before losing his job in the weekend rotation to Lewicki in early May, then jumping back in at a crucial moment, pitching seven scoreless innings in the clinching Game 3 Super Regional win over Maryland that put the Hoos into the College World Series. Sborz then picked up the win in Saturday's 4-1 win over Ole Miss that put the Cavs in the CWS Finals, but would likely be available in short relief only if the Finals were to go to a Game 3.
Vandy could go with Tyler Ferguson (8-4, 2.72 ERA) in a possible Game 3, but Ferguson didn't get out of the first inning of his last start, a 4-0 loss to Texas on Friday in which he gave up two runs in the first and had trouble with his command, walking two in the short stint.
The Commodores have other starter, Jared Miller (6-2, 4.20 ERA) who made 10 starts on the season, but Miller has started just once since April 21, and he was tagged in that one, giving up four runs on five hits in three and two-thirds innings against lsu in the SEC Tournament on May 21.
Virginia, theoretically, could go with Alec Bettinger (6-0, 1.23 ERA) in Game 3, but Bettinger hasn't started since a May 13 win over VCU, and has pitched just once in the NCAA Tournament, throwing an inning in the 10-1 win over Bucknell in the opener of the Charlottesville Regional.