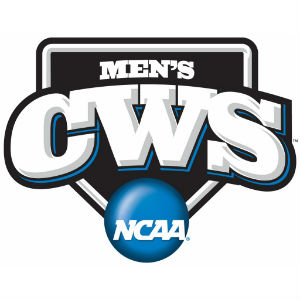 Runners in scoring position: Yeah, yeah. UVA was 2-for-14 with runners in scoring position, reminiscent of the struggles in Game 1 of the Super Regionals against Maryland, which won 5-4 while the 'Hoos left 14 on base and had one runner thrown out at the plate. Both of the hits came with two outs, and both produced runs, the Joe McCarthy fifth-inning single that somehow scored the slow-footed Nate Irving from second, and the game-winning hit by Mike Papi with two outs and two strikes in the ninth that scored pinch-runner Thomas Woodruff.
Let's hear it for Nate: Nate Irving went 1-for-3 at the plate, and in essence accounted for both runs, scoring the run in the fifth after leading off that inning with a single, and the run in the ninth, which came around after he worked a leadoff walk. (Woodruff pinch-ran for Irving after the walk.)
Another solid outing for Nathan Kirby: Shame that Kirby didn't factor in the decision. After getting knocked around by Maryland in the Game 1 Super Regional loss, Kirby came out like the Kirby who one-hit Arkansas in the regionals, literally, giving up just one hit in seven-plus innings before being chased by a pair of leadoff walks in the eighth.
Lewicki shines out of the pen again: Artie Lewicki picked up the win in relief, retiring all six batters he faced, including getting two big outs in the eighth after a sacrifice bunt put Ole Miss runners at second and third with one down. Lewicki (7-1) might just be the middle-relief solution that Brian O'Connor has been searching for the past few weeks. This was the second clutch relief performance for the #3 starter in the past two weeks, and with Josh Sborz showing in his Game 3 Super Regional win that he is ready to step up and be a dominant starter, setup man might be the best role that Lewicki can fill for O'Connor.
– Column by Chris Graham