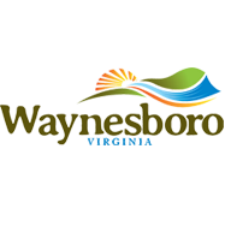 The City of Waynesboro invests annually in tourism-oriented business endeavors, events and projects through its grant program, Building Opportunities to Support Tourism (BOOST).
City businesses and organizations are invited to apply for up to $3,000 to support eligible activities such as fairs, festivals and projects intended to entice visitation as well as the associated marketing, design and printing costs. Funds are accessible for new and existing tourism-related endeavors taking place within the City of Waynesboro between July 1, 2015 and June 30, 2016.
"Through these BOOST Grants, our Tourism Department is able to partner with local organizations that are creating the unique and engaging activities and events that the modern-day leisure traveler has come to expect from Waynesboro," said Greg Hitchin, director of economic development and tourism. "With so many amenities locally- award winning food, outdoor recreation, arts- all with a rich cultural heritage and historic significance- we have been able to market to an increasingly wider audience for an extended stay here in Waynesboro.
"Tourism accounts for more than 350 jobs and $33 million in revenue each year, making it an essential driver of the city. With the BOOST Grants, we can leverage our existing efforts as well as collaborate with new groups and ideas seeking to make their mark.
"It's always exciting to see what innovative and unique ideas are submitted through the BOOST program to reinforce our collaboration with the local organizations dedicated to making our city a destination for new and returning visitors alike."
A six-person committee comprised of four City employees and two members of the Waynesboro Economic Development Authority met to review the 11 applications received for the program. This year, every applicant was able to receive at least some amount of funding for their project, a sign that Waynesboro is growing as a dynamic tourist destination and the city is supporting this growth every step of the way.
Among the recipients:
Virginia Fall Foliage Festival
Riverfest
Waynesboro Heritage Foundation
Wayne Theatre Alliance
Virginia Chili Blues n' Brews Festival
P. Buckley Moss Museum
Blue Ridge Soap Box Derby
Waynesboro Farmer's Market