What did I say last December when word got out that Mike London had fired Jim Reid as his defensive coordinator?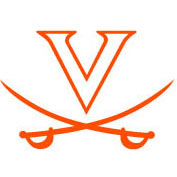 "London fired the wrong coordinator," Dec. 2, 2012.
Glance at that so you can understand that I'm not second-guessing the move to can Reid in favor of Jon Tenuta, who followed associate head coach Tom O'Brien to Charlottesville after O'Brien and his staff were let go by N.C. State last year.
Is first-guessing a term? Should be.
Reid's defense ranked fourth in the ACC last year, giving up 353 yards a game of total offense to opponents, which is to say, it wasn't the Virginia defense that was to blame for last year's 4-8 debacle.
The 2013 defense under Tenuta, the ultimate coaching retread, on his sixth job in the last 14 years, is very much to blame for this year's 2-7 step down from debacle toward downright calamity. Tenuta's D is giving up 417.8 yards and 32.6 points per game, and has had 59 points hung on it twice (Oregon and Clemson) and 48 once (Ball State), all at home.
And it's not getting better as the season wears on, and his players get used to his schemes, but is getting far worse. In their last five games, all losses, the Cavs have given up 512.6 yards and 40.8 points per game.
Indeed, take out the 49-0 win over perhaps the worst team in I-AA, VMI, which gained 79 yards of offense for the game, and, wow, Virginia's total defense for the season swells to 460.2 yard and 32.6 points per game.
Qh, by the way, yeah, each would rank dead-last in the ACC.
Great move, that one, ditching Reid for Tenuta.