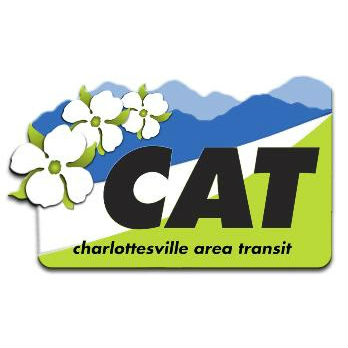 Due to UVA's game against Syracuse on Saturday, Charlottesville Area Transit (CAT) will detour the Free Trolley. Bus stops along Maury Avenue, Alderman Road, McCormick Road, and portions of Jefferson Park Avenue will not be served.
The detour will begin at 1:30 PM and last until two hours post game.  Kickoff is scheduled for 3:30 p.m.
During the detour, the Free Trolley will follow Jefferson Park Avenue to Emmet Street where it will travel north until it reaches University Avenue.
The Free Trolley will serve both the Central Grounds Garage and Snyder Tennis Courts bus stops on Emmet Street during the detour.
This detour path will be repeated for all home UVA football games.  This includes the 10/31 game against Georgia Tech, the 11/21 game against Duke, and the 11/28 game against Virginia Tech.