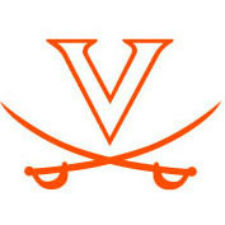 The Buffalo Wild Wings restaurant located in Barracks Road Shopping Center (1935 Arlington Boulevard) will be the new host location for UVA's popular coaches radio shows.
The weekly "Coaches Corner" radio programs, presented by Farm Bureau Insurance, and featuring football head coach Mike London and men's basketball coach Tony Bennett, will air weekly from the Buffalo Wild Wings from 7-8 p.m. The first "Coaches Corner with Mike London" will take place on Monday, Aug. 25. The show will be hosted by Dave Koehn, the "Voice of the Cavaliers."
Beginning in December, the"Inside Virginia Women's Basketball" radio show with head coach Joanne Boyle will air on Mondays nights from Buffalo Wild Wings from 6-7 p.m.
"I'm excited the show will take place so close to the University in a location that's convenient for many people to visit," said Virginia coach Mike London. "Buffalo Wild Wings provides a great venue for our fans to come out, listen to the show live, enjoy a meal and meet some of our players. It's an ideal spot for a coaches show and I'm looking forward to interacting with everyone there and having some wings too."
The Coaches Corner shows will once again air on Virginia Sports Radio Network stations across the Commonwealth. Fans will have the opportunity to email in questions to any of the UVa coaches or student-athletes who make guest appearances. Fans attending in person will also have the opportunity to ask questions and win door prizes.
Buffalo Wild Wings is an official corporate sponsor of the NCAA. Founded in 1982, there are 840 locations across 48 states in the United States and Canada.