BnBFinder, one of the world's most comprehensive online search guides for B&Bs and inns, has named the Belle Hearth Bed and Breakfast (BnBFinder.com/BelleHearth) located in Waynesboro, Va., a Guest Favorite for 2013. The award is based on guest preferences and independent reviews posted on BnBFinder.com. It is the gold standard and highest distinction awarded by the established travel site.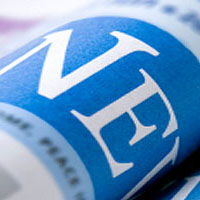 "Innkeepers Linda and Wayne Mielczasz received high praise from their guests for the cozy guest rooms and gracious hospitality provided at the Belle Hearth Bed and Breakfast," according to Mary White, Founder and CEO of BnBFinder and author of the book, Running a Bed & Breakfast For Dummies. "This award acknowledges these outstanding guest experiences, and it is well-deserved."
Although travelers still reference traditional travel guides, inspections, and rating systems, guest reviews have become one of the most valued decision-making tools when choosing an accommodation. Guests consistently leave reviews while visiting websites like BnBFinder.com, or on the go using their smartphones to access sites such as BnBFinder-Mobile; and potential travelers read them before choosing where to stay.
To view past and present winners, visit www.BnBFinder.com/GuestFavoriteAward.
About BnBFinder.com 
BnBFinder.com is the world's most comprehensive, independently-owned online bed and breakfast search guide. Founded in 1998 by author and B&B expert Mary White, BnBFinder.com was the first bed and breakfast directory to offer RSS Feeds, a blog, downloadable content for handheld devices, and guest reviews. In 2011, BnBFinder-Mobile was launched – the first mobile bed and breakfast guide to offer location based searches (LBS) and guest reviews. BnBFinder.com is a top-rated search guide with thousands of B&B, inn, and boutique hotel listings from all over the world.  Featuring the most extensive advanced search function of any B&B search guide, visitors can modify results using over 130 search options. Visit BnBFinder.com and follow on Facebook, Twitter, Google+ and Pinterest.
About Belle Hearth Bed and Breakfast 
Experience hospitality with warmth that comes from the heart at the Belle Hearth Bed and Breakfast. Built with the finest craftsmanship in 1909, the Belle Hearth offers traditional elegance with its gabled roof, wraparound porch, and heart-pine floors. You will be welcomed in the large entry parlor with ten-foot ceilings, an elegant fireplace, and an inviting stairway. Relax in the warmth and beauty of the living and dining rooms with their unique fireplaces, Victorian furnishings, and artifacts from abroad. All guest rooms are spacious, have private baths, gas fireplaces and cable television. The Belle Hearth is fully air-conditioned, and offers a backyard pool and deck with a gas grill. Awaken each morning to a breakfast that will satisfy the most discriminating and heartiest of appetites. Enjoy gracious comfort in a homelike atmosphere. The Belle Hearth is a proud recipient of BnBFinder's Guest Favorite Award for 2012 and 2013. Visit www.bellehearth.com.