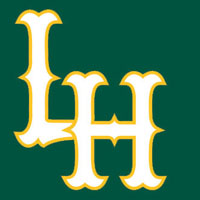 Lynchburg didn't post a hit until the seventh inning, but it only took one to give the Hillcats the lead, as Emerson Landoni's two-run double broke up the Dash's no-hit bid and sparked Lynchburg to a 4-1 victory at Calvin Falwell Field Friday night.
Daniel Watts and Tyler Danish set the tone for the pitchers' duel. Watts only allowed one run and two hits in his five innings of work while striking out six. Meanwhile, Danish did not surrender a run or a hit in six frames to stretch his current scoreless innings streak to 22 consecutive. The right-hander has an ERA of 0.81 in his last eight starts.
Nate Hyatt tossed two perfect innings of relief and earned the win. Benino Pruneda was credited with a hold after pitching a scoreless eighth, and Alex Wilson shut the door in the ninth to improve to 15-for-15 in save opportunities. Jose Bautista (1-1) entered from the Dash bullpen in the seventh and suffered the loss after giving up two runs on one hit.
Will Skinner walked with one out in the seventh, and Tyler Tewell was hit by a pitch two batters later. With two on and two out, Landoni sliced a ball down the right field line for a two-run double. Landoni's fifth two-bagger with the Hillcats gave them a 2-1 advantage. It represented the first hit of the game for Lynchburg.
The Hillcats added their final two runs in the eighth with the assistance of only one hit. David Nick and Levi Hyams both walked in front of a Jose Martinez RBI single. Justin Bloxom hit a sacrifice fly to drive in Hyams and make the final score 4-2.
Winston-Salem's lone run came in the fifth inning. Nick Basto hit a leadoff double. Michael Marjama and Keenyn Walker both drew one-out walks to load the bases. Adam Engel hit a sacrifice fly to left field to bring home Basto and give the Dash a 1-0 lead.
The two teams combined for only five hits in the contest with three of them coming from the Dash. In addition to his sacrifice fly, Bloxom also reached base twice on walks.
Lynchburg and Winston-Salem will play the series finale Sunday at 6:05pm. Jarett Miller (8-7, 3.93) will start for the Hillcats against J.B. Wendelken (6-9, 4.90). Gates open early at 3pm for the 7th Annual Guns & Hoses softball game between the Lynchburg Police Department and Lynchburg Fire Department. The first 1,000 fans will receive a T-shirt giveaway courtesy of Beacon Credit Union and ABC 13. The Hillcats game will be broadcast on 97.9 The Planet beginning at 5:40pm.