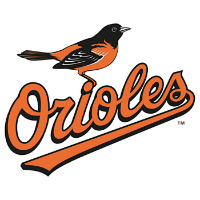 Mark Trumbo hit two homers, and Chris Tillman put up seven strong innings in a 4-1 Baltimore win over the New York Yankees on Tuesday.
The O's (15-10) are tied with Boston atop the American League East.
Trumbo hit a solo shot in the second and a two-run homer in the fifth off Luis Severino (0-4, 6.31 ERA), for his seventh and eighth homers of the season.
Tillman (3-1, 2.81 ERA) gave up a run on five hits in seven innings of work, striking out nine and walking four.
Darren O'Day gave up a hit in a scoreless ninth to earn his second save.