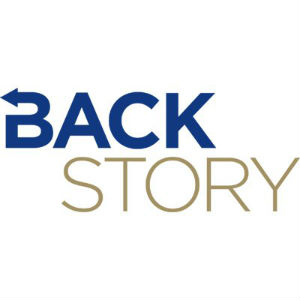 BackStory, an American history podcast produced by Virginia Humanities, releases "Out of the Closet: The LGBTQ Community in American History."
Hosts Brian Balogh, Nathan Connolly and Joanne Freeman explore the history of the LGBTQ community in the U.S. – from tales of gender fluidity in the Old West to early gay liberation, and from the political career of Harvey Milk to the barrier breaking career of one SFPD cop.
Joining Balogh, Connolly and Freeman are Lillian Faderman, Peter Boag, Eric Marcus,Timothy Stewart-Winter and Lt. Stefan Thorne.
Faderman is an internationally known scholar of lesbian and LGBT history and literature, as well as ethnic history and literature. She is the author of "Surpassing the Love of Men," "Odd Girls and Twilight Lovers," and "The Gay Revolution."
Boag is professor and Columbia Chair in the history of the American West at Washington State University. Boag's teaching and research focus on modern America, the American West and Pacific Northwest, the environment, and sexuality.
Marcus is the author of the #1 "New York Times" best-selling autobiography of Olympic diving champion Greg Louganis, "Breaking the Surface." He is also the creator and host of the "Making Gay History" podcast.
Stewart-Winter is an associate professor of U.S. history at Rutgers University. He won the 2017 John Boswell Prize for the outstanding book in the field of LGBT history, awarded by the American Historical Association Committee on LGBT History, for his book "Queer Clout: Chicago and the Rise of Gay Politics."
Thorne teaches gender awareness training for new deputies for the San Francisco Sheriff's Department. The training – the first of its type – is certified by the California Peace Officer Standards and Training Commission and The State Board of Community Corrections.
"Out of the Closet: The LGBTQ Community in American History," is available now. Find it and every episode of BackStory on the website (www.BackStoryRadio.org) or on popular podcatchers including iTunes, Spotify and Google. BackStory publishes every week at noon and is available for free.