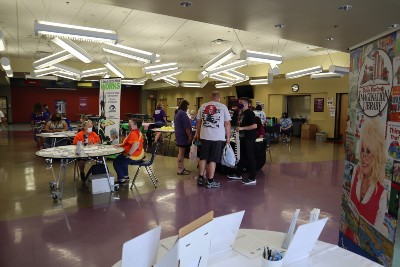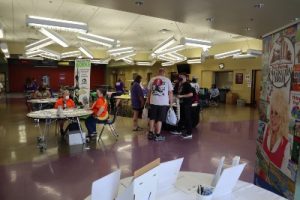 Waynesboro Schools will host its second Back to School Bash on Sunday, July 31 at Kate Collins Middle School, 1625 Ivy Street.
Last Sunday's event kicked off the school system's second year of providing Waynesboro families with opportunities for haircuts, immunizations, school physicals and assistance with school supplies. Families can also learn the particulars about having a student in school, how to monitor grades, set up accounts and how to understand the school calendar.
Healthy fruits and vegetables will also be available, as well as community resources, and fun and games for students of all ages.
Back to School Bash seeks to remove barriers for students and families, and make the start of the new school year less stressful.
"The way our community rallied to support our students last week was truly amazing. I am proud to be a part of the great work going on in Waynesboro Public Schools," Waynesboro Schools Assistant Superintendent Dr. Ryan Barber said in a press release. "I am looking forward to doing it all again this coming Sunday."