The James Madison University School of Theatre and Dance in cooperation with various constituencies at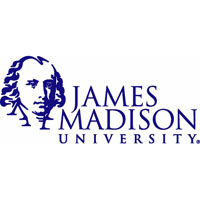 AXIS Dance Company is one of the world's most acclaimed and innovative ensembles of performers with and without disabilities. The company was in residency at JMU in 2012.
"When they were on campus, their impact reverberated for quite some time," says JMU dance professor Kate Trammell. "Everyone who was involved in the residency seemed to be touched in powerful ways."
During its 2017 residency, AXIS will conduct master classes for JMU students and faculty as well as interactive dance workshops for area youth and veterans. The company will host an informal performance and discussion on Wednesday, March 1 at 8 p.m. in the Earlynn J. Miller Dance Theatre of the Forbes Center for the Performing Arts.
The performance features a new dance theatre work called to go again, a collaboration between AXIS and San Francisco-based choreographer Joe Goode that brings to light issues facing our nation's veterans and addresses their resilience following severe life changes.
Founded in 1987 and based in Oakland, California, AXIS has become a jewel of contemporary dance and disability culture. The group has paved the way for a powerful contemporary dance form—physically integrated dance—performing across the world and in more than 60 cities nationwide. AXIS has been featured on Fox TV's Emmy-nominated So You Think You Can Dance.
Tickets are $10. For tickets, call the Forbes Center Box Office at (540) 568-7000 or visit jmuforbescenter.com. An entire list of residency events can be found at jmu.edu/arts.