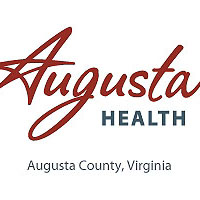 Augusta Health Cancer Program's Cancer Survivors Day Celebration coming up on Sunday will be an afternoon of Meaningful Mindfulness: Celebrating Life in the Moment for Cancer Survivors and their Families.  Activities will include 'Butterfly Hugs' Art Therapy, Mindfulness Meditation, Massage Therapy and Chair Yoga.  Stress-busting refreshments and jazz music will also be provided.
National Cancer Survivors Day is an annual celebration of life that is held in hundreds of communities around the United States.  It is a day to honor everyone who is living with a history of cancer.
A survivor, by definition, is anyone living with cancer—from the moment of diagnosis through the remainder of life.  National Survivor's Day is a time to celebrate milestones, recognize healthcare providers, family and friends who have given support—and to honor those who demonstrate that life after a cancer diagnosis can be meaningful, productive and rewarding.
Where: Augusta Community Care Building, Augusta Health Campus
When: Sunday, June 7, 2-4 p.m.