Local
Augusta County native named executive director of Republican Governors Association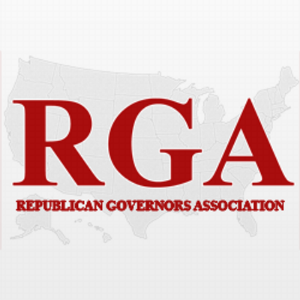 The Republican Governors Association announced today that RGA Political Director Dave Rexrode has been hired as the organization's next Executive Director.
"Dave Rexrode has immense experience in electing Republican governors, and the RGA is fortunate to have such a bright and talented individual leading the organization," said RGA Chairman Governor Pete Ricketts. "Dave is one of the top political strategists for our party, and his expertise will be a crucial asset to electing Republican governors and continuing the RGA's standing as the most effective political organization in America."
Rexrode will succeed outgoing RGA Executive Director Paul Bennecke, who has served in the role since 2014. Under Bennecke, the RGA increased its total to 34 Republican governors in 2017, tying the all-time high number of GOP chief executives.
"There is no one better suited for the job, and I'm thrilled to know that the RGA will be in good hands," said outgoing RGA Executive Director Paul Bennecke. "Dave will take the RGA to a new level, lead the organization through the four-year cycle, and use his sound judgment to ensure Republican governors and candidates are in a strong position for victory."
"I am honored to serve in this role, and I know that with hard work and determination, we can expand our majority and continue to elect governors who are dedicated to improving the lives of the people of their states," said RGA Executive Director Dave Rexrode. "Republican governors are providing strong leadership, and I'm thankful to be given the opportunity to lead the best team in politics."
Rexrode has served the RGA as its Political Director over the past four years, overseeing a political operation that raised and spent hundreds of millions of dollars. Prior to joining the RGA, Dave served as Executive Director of the Republican Party of Virginia, Deputy Campaign Manager for Bob McDonnell for Governor, National Coalitions Director for the Republican National Committee, and Campaign Manager for Congressman Bob Goodlatte. Rexrode is a graduate of James Madison University, where he earned a Bachelor of Science degree in political science and public administration.