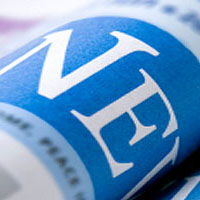 Once again rekindling their synonymous holiday music magic, multi-platinum GRAMMY® winners Amy Grant and Michael W. Smith will co-bill their popular symphony-filled Christmas tour this year with a special performance in conjunction with the Richmond Symphony Orchestra and Republic recording artist Jordan Smith, the Season 9 winner of NBC's The Voice, at Richmond Coliseum on Saturday, December 17.
Tickets for this one-time holiday spectacular will go on sale Friday, July 29 at 10:00 a.m. at the Richmond Coliseum's sweetFrog Box Office, Ticketmaster.com or by phone at 800-745-3000.
Amy Grant and Michael W. Smith draw hundreds of thousands to their concerts each year and their joint Christmas tours have become some of the most anticipated holiday events of the season. With a vast collection of critically-acclaimed holiday albums between them, the 2016 Christmas tour will showcase selections from their extensive Christmas repertoires.
Additionally, the Christmas tour will help benefit Operation Christmas Child, known for distributing over 135 million shoeboxes of Christmas gifts to children in need in 150 countries. To learn more visitsamaritanspurse.org/occ.
"Being on stage with Amy and a full symphony orchestra, performing some of my all-time favorite songs, is a dream come true," says Michael W. Smith. "And I have to say, I have never heard a voice quite as pure and beautiful as Jordan Smith's. It's going to be a great night!"
"Christmas is my favorite time of year, and performing these holiday shows each November and December is a major highlight for me," Grant adds. "I'm thrilled to share the stage with Michael and Jordan, and I'm so glad some new audiences will be able to join in the Christmas spirit with us this year. I can't wait!"
"One of my favorite things about Christmas is the music that accompanies the season," shares Jordan Smith. "I'm so excited to join Michael and Amy, two legendary performers and personal favorites, to celebrate the holidays and support such a deserving cause!"
With critical praise from USA Today, The New York Times, Huffington Post, Country Weekly and more, his latest holiday album, Michael W. Smith & Friends: The Spirit of
Christmas, found Michael W. Smith collaborating with Vince Gill, Lady Antebellum, Little Big Town, Martina McBride, Carrie Underwood, Jennifer Nettles, Bono, Michael McDonald and Grant.
Following the recent release of the 25th anniversary rendition of Amy Grant's iconic "Baby Baby (feat. Tori Kelly)" single, Grant is currently in the studio recording new music for her brand new Christmas album slated for an October release.
Jordan Smith will also release his first-ever Christmas album coinciding with the tour. The holiday release follows his debut album Something Beautiful, which reached No. 2 on the Billboard 200, the highest ranking on the chart by any winner of a television singing competition in almost five years, making Smith the best-selling artist in the history of "The Voice."