The Albemarle County Board of Supervisors is announcing the appointment of Jeffrey Richardson as County Executive for Albemarle County effective on November 6.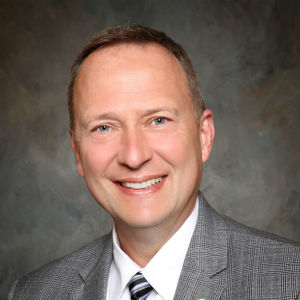 Richardson has 27 years of local government experience including 17 years in senior management, most recently serving as County Manager for Cleveland County, N.C., since 2013.  He also served twelve years as Deputy City Manager for the City of Asheville, N.C.  He is a credentialed manager with the International City/County Management Association.
The Board has identified many strong advantages that Richardson's appointment brings to Albemarle County.  He embraces the high performance organizational approach that is important to the County, and has produced tangible results with a wide range of successful economic development projects, complex capital projects delivered on-time and under budget, and service delivery transformation, while achieving state and national level organizational awards for "best practices" in several areas. Richardson has extensive experience in building collaborative working partnerships with critical stakeholders and in working with public education systems as well as human services.
Richardson has a Bachelor of Science Degree from the University of North Carolina at Asheville and a Master of Public Administration from the University of North Carolina at Chapel Hill.  He is also a 2003 graduate of the Senior Executive Institute at the University of Virginia.
"As we continue to focus on the challenges and opportunities presented by the County's evolution as an urbanizing locality, we welcome the skills and expertise that Mr. Richardson brings to our staff team," said Board Chair Diantha McKeel in making the announcement.  "His demonstrated success in public sector management coupled with his background in developing successful economic development partnerships and responding to service delivery needs in rural, suburban and urban settings makes him an ideal choice to lead the County at this crucial moment in our journey."
In announcing this appointment, the Board expressed its very sincere gratitude to Doug Walker for serving as Interim County Executive since the departure of former County Executive Tom Foley in February, 2017.
"Doug has provided strong and effective leadership for an extended interim period and has continued the County's forward progress on a wide variety of critical initiatives," said Board Chair McKeel.  "We very much appreciate his efforts and his professionalism in leading our organization for the past seven months and look forward to his continued critical role as a member of our senior management team."