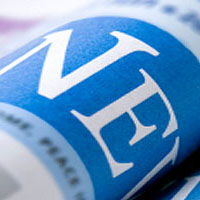 Mediation is a valuable tool for resolving the occasional agriculture-related dispute before it ends up in court. The Virginia Department of Agriculture and Consumer Services (VDACS) announces that agricultural mediation services are now available to Virginia's agriculture community through a partnership with the North Carolina Agriculture Mediation Program (NCAMP), which operates out of Western Carolina University.
Known as FARM-VA, the program is certified through the U.S. Department of Agriculture (USDA) Farm Service Agency. Although the Virginia agricultural mediation program is based in North Carolina, mediations are held in the county where the parties work or reside.
"Conflicts often result from a lack of communication," said Jayne Zanglein, Executive Director of NCAMP and FARM-VA. "We cultivate a resolution by providing a trained mediator to guide discussions and help settle agricultural disputes quickly, confidentially and amicably, saving everyone involved time and money."
FARM-VA helps settle disputes between USDA agencies and their customers and clients. Those disputing USDA actions that directly affect them are offered the opportunity to request mediation services as part of the department's informal appeals process. No fee is charged for USDA-related mediations. In addition, FARM-VA services are available to help resolve agricultural-related disputes between producers and suppliers, vendors, lenders and others. These mediations are subject to a fee based on the mediator's time and travel.
NCAMP, the administrating organization of the FARM-VA program, offers trained and certified agricultural mediators. Since its inception in 2006, NCAMP has successfully mediated more than 130 North Carolina cases affecting more than 400 individuals.
To request mediation services or additional information on FARM-VA, contact 336.303.0466 or [email protected]. The NCAMP website is http://ncamediation.org.