Five ACC players, more than any other conference,  have been named semifinalists for the Chuck Bednarik Award, presented annually by the Maxwell Football Club, to the nation's top defensive player, the Club announced Tuesday.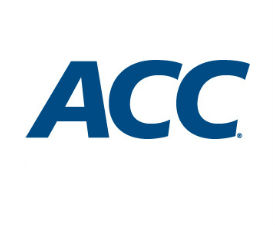 Named as semifinalists for the 19th annual Bednarik Award from the ACC were: Clemson junior defensive endVic Beasley (Adairsville, Ga.), who is tied for the nation's lead this week in sacks (1.3 per game);  Pitt senior nose tackle Aaron Donald (Pittsburgh, Pa.), who is 2nd nationally in tackles for loss (1.9 per game) and is the nation's active career leader in solo sacks (25);  Virginia Tech senior cornerback Kyle Fuller (Baltimore, Md.), the leader of a defensive unit which ranks first in pass efficiency defense and is 11th nationally in passes defended; florida state senior cornerback-safety Lamarcus Joyner (Ft. Lauderdale, Fla.), the leader of a unit for the 3rd-ranked Seminoles that is first nationally in fewest passing yards allowed and 5th nationally in pass efficiency defense; and Wake Forest senior defensive nose tackle Nikita Whitlock (Wylie, Texas), who is7th nationally in tackles for loss (1.7 per game).
Named to the to the semifinal list from the ACC  for the 77th Maxwell Award, which is given annually to the Collegiate Player of the Year by the Maxwell Football Club, were Clemson senior quarterback Tajh Boyd (Hampton, Va.), who has led the 8th-ranked Tigers this season and is tied for the ACC's career record in touchdown responsibility with 112 and is 2nd on its career lists in touchdown passes (90), passing yardage (10, 296) and total offense (11,291); and florida state redshirt freshman quarterback Jameis Winston (Bessemer, Ala.), who has led the 3rd-ranked Seminoles and is 2nd nationally in pass efficiency (207.0), which is the third-best mark in this century for a quarterback after the first seven games of the season.
The winners of the 77th Maxwell Award and the 19th Chuck Bednarik Award will be announced as part of the Home Depot College Football Awards Show which will be broadcast on ESPN on December 12, 2013. Three finalists for each award will be announced on November 25, 2013 and a second round of voting will take place at that time. The formal presentation of these awards will be made at the Maxwell Football Club's Awards Dinner on Friday, February 28, 2014in Atlantic City, New Jersey. Semifinalist voting for both of the collegiate awards presented by the Maxwell Football Club will begin on Wednesday, October 30th and close on Sunday November 24th. Eligible voters include Maxwell Football Club members, NCAA Head Football Coaches, Sports Information Directors and selected national media.