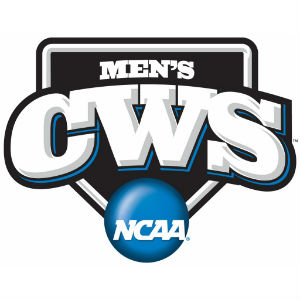 The UVA baseball team advanced to the Super Regional for the fifth time in the last six seasons after defeating Arkansas 9-2 on Sunday (June 1) at the 2014 NCAA Tournament's Charlottesville Regional at Davenport Field.
Virginia (47-13) will host Maryland (39-21) in a three-game Super Regional next weekend in Charlottesville. The game dates and times for the series will be announced on Monday at approximately 11 p.m. after the completion of all regional competitions.
The Cavaliers rode the starting pitching of sophomore left-hander Brandon Waddell (Houston, Texas) and scored six runs in the third inning and added three more in the ninth to eliminate the Razorbacks (40-24).
Waddell (8-3) earned the victory, working 6.2 innings and allowing two earned runs on seven hits with four strikeouts. Senior right-hander Whit Mayberry (Alexandria, Va.) worked 2.1 innings of scoreless relief, allowing one hit and striking out three.
Zach Jackson (2-3) took the loss for Arkansas, working just 2.2 innings, allowing six runs, four of which were earned, striking out three and walking two.
The Virginia offensive attack was led by sophomore third baseman John La Prise (Exton, Pa.), who went 3-for-5 with two RBI. Junior left fielder Derek Fisher (Rexmont, Pa.) had a pair of two-run singles and finished 2-for-4 with four RBI.
In the top of the third inning, Virginia loaded the bases with one out. Jackson induced a pop out in foul territory, but walked junior first baseman Mike Papi (Tunkhannock, Pa.) on a 3-2 pitch to drive in the first run of the game. Sophomore right fielder Joe McCarthy (Scranton, Pa.) followed with a hot shot off third baseman Clark Eagan, driving in Virginia's second run. Fisher then delivered his first two-run single through the left side. An Alabama error loaded the bases again and La Prise singled up the middle, plating a pair to give UVa a 6-0 lead.
Arkansas got on the board in the bottom of the seventh when Krisjon Wilkerson hit a two-run homer to left field off Waddell. Jake Wise followed with a double to left, ending Waddell's night. Mayberry retired Michael Bernal on a pop out to second to end the Razorback rally.
Virginia added three insurance runs in the ninth, highlighted by Fisher's two-run single up the middle.
Notes: Virginia allowed just three runs in the NCAA Regional. The Cavaliers join Florida State as the lone schools to reach an NCAA Super Regional in five of the last six years. UVa now owns five regional championships (2009, 2010, 2011, 2013, 2014), winning four of those in Charlottesville. Virginia will be looking for its third trip to the College World Series, last advancing to Omaha in 2011. Maryland, a two-seed, advanced to its first-ever Super Regional with a 10-1 upset at top-seeded South Carolina.
2014 NCAA CHARLOTTESVILLE REGIONAL
All-Tournament Team
C         Jon Mayer, Bucknell
1B       Mike Papi, Virginia
2B       Brian Anderson, Arkansas
SS        Michael Bernal, Arkansas
3B       John La Prise, Virginia
OF       Brandon Downes, Virginia
OF       Ashton Perritt, Liberty
OF       Derek Fisher, Virginia
P          Nathan Kirby, Virginia
P          Artie Lewicki, Virginia
DH      Kenny Towns, Virginia
MVP   Nathan Kirby, Virginia