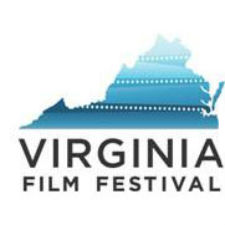 The Virginia Film Festival will be returning to Charlottesville for its 27th year from Nov. 6-9, Festival officials announced. The Virginia Film Festival is presented by the University of Virginia.
The VFF is in the midst of a record-breaking run that has seen sales records broken in each of the past five years. Last year the Festival took in an all-time high of $120,156 in Box Office sales, which was an increase of 11% over the previous record, set in the 25th Anniversary year of 2012.
Highlights from the 2013 Virginia Film Festival included special appearances by the legendary Tippi Hedren, who delighted a sold-out paramount theater audience with a special anniversary screening of Hitchcock's classic The Birds; and actor Will Forte, who presented the Academy Award-nominated film Nebraska, in which he co-starred with Bruce Dern. The film was one of five at last year's Festival to earn Oscar nods, along with Philomena, August: Osage County, The Missing Picture, and Mandela: Long Walk to Freedom.
The Festival's 35 sold-out screenings ranged throughout the weekend, which featured a diverse program of engaging new independent films as well as highly anticipated studio features. Virginia films also got a well-deserved spotlight thanks to marquee screenings, including Charlottesville documentary CLAW by filmmakers Brian Wimer and Billy Hunt, the Doug Bari werewolf comedy Faux Paws and the revenge thriller Blue Ruin, which recently earned raves at Sundance after screening as the Closing Night Film at the VFF.
"Last year was another extraordinary year for the Festival," said Jody Kielbasa, VFF Director and Vice Provost for the Arts at the University of Virginia. "We could not be happier with the response we continue to get from our audiences as well as from the filmmakers, special guests, and industry leaders who play such a big part in our continued growth and success. Of course, none of that would be possible without the University of Virginia and the support, the unique perspective, and the extraordinary expertise it brings to the table year after year."
Festival organizers are once again casting a wide net for the upcoming 2014 Festival by opening up the Call for Entries earlier than ever before. Filmmakers from around the state and throughout the world are invited to submit feature films, documentaries, shorts, animation and experimental works.
"Our Call for Entries continues to be a great way for us to share some outstanding films and filmmakers with our audiences, and plays an increasingly large role in what we do and the reputation we are building," said VFF Programmer and Operations Manager Wesley Harris. "This is where fledgling filmmakers and new films of all sizes can find a home and an audience."
The deadline for submissions is July 25, with an extended deadline of August 22. Filmmakers accepted into the Festival will be notified by October 3. Also, all accepted films will be eligible for category-specific Audience Awards and Programmer's Choice Awards.
Submissions are FREE for Virginia residents and students. Fees for all others range from $10 to $50.
For complete submission guidelines visit http://www.virginiafilmfestival.org/participate/call-for-entries/. For questions, contact Wesley Harris at the Virginia Film Festival at [email protected] or 434-243-6830.
Submissions may be made online at the address above, or mailed to:
Virginia Film Festival
Attn: Wesley Harris
P.O. Box 400869
Charlottesville, VA  22904
The Virginia Film Festival will announce its complete 2014 program in early October. For more information, visit www.virginiafilmfestival.org.