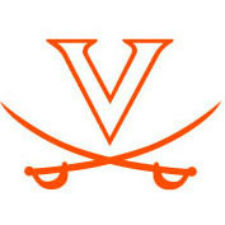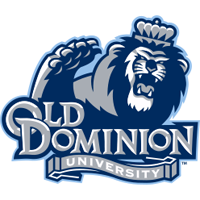 The No. 16 UVa. women's lacrosse team (5-6, 0-3 ACC) earned a 19-8 victory over Old Dominion (3-6) on a frigid Wednesday night (March 26) at Klöckner Stadium in Charlottesville, Va.
"It feels great to be on the good side of things right now," said Virginia head coach Julie Myers. "For everyone to be able to contribute and chip away was really nice as well. I think Old Dominion started off pretty strong, but I thought our girls did a nice job of winning draw controls, battling for loose balls all over the field and then really getting into our sets and showing organization. I feel we got better throughout the course of the game."
Old Dominion started the game by taking a 2-0 lead in the first three minutes of the contest and scored three goals on its first three shots, but Virginia broke open a 4-3 game by outscoring ODU 11-1 in the final 20 minutes of the first period. Virginia took a 10-goal lead, 16-6, on a goal by Junior Morgan Stephens (Olney, Md.) with 27:15 remaining in the game. With the Monarchs never managing to cut the deficit back to single digits, the rest of the game was played with a running clock.
Three Cavaliers had five-point performances. Senior Liza Blue (Butler, Md.) scored a career-high five goals. Junior Casey Bocklet (South Salem, N.Y.) scored two goals with three assists. Junior Courtney Swan (Vero Beach, Fla.) scored four goals with an assist, her fourth four-goal game of the year.
Old Dominion's Emily Austerberry also had five points, scoring three goals with two assists.
Virginia outshot Old Dominion 24-9 in the first half and 32-17 overall. The Cavaliers dominated on draw controls, 20-9, including a 14-6 edge in the first half, with Swan winning seven.
"The draw controls were huge," Myers said. "And so many of them, we got clean. Courtney [Swan] was great, but other players on the circle also did a nice job. It gets everybody excited. You get to play attack a little bit faster and freer. It also helped that after a goal was scored, by us or by Old Dominion, it felt good to know that we were probably going to go play attack again."
Ten different Cavaliers scored goals in the game with freshman Sarah Crowley (Greenlawn, N.Y.) scoring the first goal of her collegiate career. Sophomore Kelly Boyd (Baltimore, Md.) made her first collegiate start, logging a save. Freshman Wyatt Whitley (Alexandria, Va.) also made her first collegiate start. Overall 24 players appeared in the game for the Cavaliers.
Senior goalkeeper Liz Colgan (Cockeysville, Md.) made six saves. Old Dominion's two goalkeepers combined for seven saves.
Virginia concludes its current homestand on Tuesday, April 1 when it hosts American at 7 p.m. at Klöckner Stadium. UVa returns to ACC play on Saturday, April 5 when they play at Notre Dame in the first-ever meeting between the two schools. Opening draw is at 3 p.m.