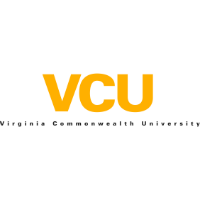 A $1.2 million gift to the Virginia Commonwealth University School of Education will be used to create the Anna Lou Schaberg Professorship of Practice in Education, a new faculty position that will concentrate on the theory and implementation of pedagogical practices that can transform a classroom, a school and a child's education.
The gift from The Bob and Anna Lou Schaberg Fund at the Virginia Nonprofit Housing Coalition is the largest single donation in the history of the School of Education and will create the school's first distinguished endowed professorship.
"We are humbled and thrilled to receive this generous gift from Bob and Anna Lou Schaberg," said Andrew Daire, Ph.D., dean of the VCU School of Education. "This professor will take theory and put it into action, preparing our teacher candidates to meet the needs of today's education systems. Our students will transform their classrooms, schools and children's education."
"My hope is that the professor of practice will prepare teachers not only to manage classrooms and instructional objectives, but to engage students in the learning and thinking process," said Anna Lou Schaberg, who received a bachelor's degree in psychology from the Richmond Professional Institute and a master's degree in education from its descendant, VCU.
Schaberg worked with Richmond Public Schools for 29 years, notably coordinating programs for gifted students from 1977 to 2000.
"I remember my first week as a teacher. It was one of the scariest times of my life," she said. "[The goal of this professor of practice] will be to prepare teachers for not just their first day in the classroom but also for their fifth year, so that they are still enthusiastic and excited about teaching."
Since her retirement in 2000, Schaberg has served as executive director of The Bob and Anna Lou Schaberg Fund at VNHC. The fund supports nonprofit organizations and institutions that successfully help vulnerable populations become stable and thriving. Her husband, Bob Schaberg, created the fund and manages its finances. While it began on a small scale, it now supports numerous organizations in greater Richmond with grant, gift and capacity-building programs.
The Anna Lou Schaberg Professor of Practice in Education will join the School of Education's Department of Teaching and Learning in 2019.
"The overarching objective for this new professorship of practice is all about transformation," said Edward G. Kardos, senior director of development for the School of Education. "The professor steps beyond research and through thoughtful implementation of that research in real-world settings, can demonstrate cutting-edge practice in the classroom."
The gift, he said, will allow the School of Education to attract a professional with the potential to add a practical skill set to VCU students so they are best prepared to teach in the classroom.
"Anna Lou has given the school much more than a gift," Kardos said. "She has given the school its first distinguished endowed professorship, and a gift like this illustrates a level of confidence where others will naturally turn their heads and say, 'I want to learn more about what's going on at the VCU School of Education.'"