Johnson's 31 leads Longwood past Liberty, 85-71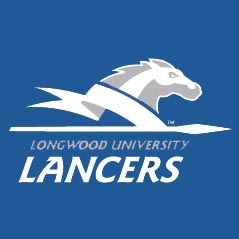 Damarion Geter saw it coming. With Longwood's 85-71 win over Big South rival Liberty all but locked up, Geter watched as teammate Shaquille Johnson bounded toward the basket on a fast break and unleashed a one-handed windmill slam that ignited an already-raucous crowd in Willett Hall.
"I knew he was going to do that dunk," Geter said. "We see it in practice every day. We weren't too shocked about it."
Ho-hum, another day, another jaw-dropping feat of athleticism from Johnson. For the other 1,700 people in attendance who watched Longwood take down Liberty 85-71 Saturday at Willett Hall, however, Johnson's one-handed windmill jam was the exclamation point to a statement win for the Lancers who signaled to the rest of the Big South that they still have plenty in the tank.
"Tonight was just about playing physical basketball," Longwood head coach Jayson Gee said. "I thought it was really positive that we showed that kind of energy after some tough losses. That says a lot about the character of our basketball team, to come back and play that hard when things haven't gone their way and they just lost their big guy. I told them in the locker room if they play with that kind of energy, you'll be competitive and you'll win your share of your games."
The double-digit win snapped a three-game losing streak for the Lancers (6-13, 2-4 Big South), who had dropped back-to-back games after losing redshirt junior center Lotanna Nwogbo for 4-6 weeks with a thumb injury he suffered against Charleston Southern on Jan. 10. After last Wednesday's 71-67 loss to Presbyterian, Gee called specifically on the 6-5 Johnson to step up in Nwogbo's absence.
Johnson did, and it turns out Geter saw that one coming too.
"He's been putting a lot of work in," the sophomore captain said. "He's always shooting. Always in the gym, after practice, before games. He's always shooting. He was due for a game like this."
Johnson's dunk punctuated a career night that included a career-high 31 points, eight rebounds, five assists and three steals. The outlet pass that freed him up on the fast break came fittingly from the hand of redshirt senior point guard Quincy Taylor, who combined with Johnson for 52 points, including 37 of the Longwood's 41 in the first half. Taylor scored 21 with four assists, two steals and zero turnovers while knocking down 5-of-6 three-pointers en route to his Big South-leading 14th consecutive double-figure scoring game.
"They were focused," Gee said of the two remaining members of his original Big Three. "They had laser focus today. They've been preparing like that. These guys don't feel sorry for themselves. They're two tremendously talented players, and when they have it going they can do that."
Playing only their second game of the year without Nwogbo, Longwood shot 16-of-29 (.552) from three-point range and had five different players hit a three-pointer. Both Taylor and freshman Ryan Badowski finished 5-of-6 from beyond the arc, while Johnson knocked down a career-high four treys and 13-of-23 shots from the field.
"We talked last night in our meeting, I talked to them about having a root and how that root is an anchor," Gee said. "We lost our anchor – Lotanna – so we have to change up what we do. We have to play faster, we have to press, we have to put more pressure, deny even more, play with more energy. They responded to that."
The win kept perfect Longwood's home record in Willett Hall against Liberty (6-13, 0-6 Big South), pushing that mark to 14-0. Longwood is 14-1 all-time against Liberty in Farmville.
Liberty entered the game with a +3.6 rebounding margin per game, but the Lancers employed a full-court press that negated that advantage and forced the Flames into 20 turnovers. Liberty still managed a 37-29 rebounding margin, but Longwood made up the difference by scoring 28 points off turnovers while committing a season-low eight turnovers of their own.
The Lancers did not commit a turnover until under four minutes remained in the first half, which led a 41-30 halftime lead. That lead ballooned to 23 points in the second half before Liberty mounted a 29-10 run that cut the deficit to single digits. Liberty scored 12 consecutive points and forced five straight defensive stops during that stretch to close the score to 78-69 with 4:17 left on the clock.
"When it was in the 20s, we just got complacent with the lead," Johnson said. "When they started coming back, we realized we had to focus. We could have let the game go, or we could have taken off. We figured we needed to take off."
And take off, they did. After Jordan Dembley hit a three-pointer for Liberty to cut Longwood's lead to nine points, the Lancers forced five consecutive defensive stops of their own to push the lead back to double digits. Taylor finally snapped the scoreless drought by hitting back-to-back free throws to push the lead back to 11, and from there Longwood worked the clock until Johnson pounded the last nail in the coffin with his game-ending dunk.
"I've been preaching to our team, you're not what your record says you are," Gee said. "We're still looking at this beautiful picture, but it's a 1,000-piece puzzle. The problem is, you have to take the lid off the box and pull out all those pieces. As long as these guys give this kind of effort, we're gonna be able to put that puzzle together."
Comments