It sucks that the Nats had to trade Juan Soto: I mean it, it really, really sucks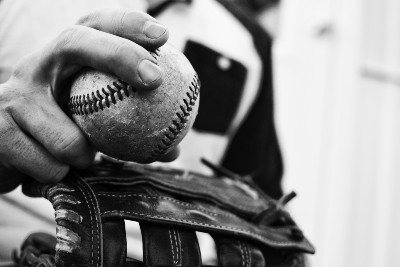 Not unlike many Washington Nationals fans, I'm upset about the trade of Juan Soto. Upset isn't the word. The word is unprintable.
I feel the same way I did this time last year, when Max Scherzer and Trea Turner were sent packing.
My wife and I have matching Soto and Turner World Series jerseys.
Both Soto and Turner gone.
So are Scherzer, Anthony Rendon, Bryce Harper.
The fan in me is frustrated that the Nats couldn't keep the band together.
The sportswriter in me, maybe more importantly, the businessman in me, knows why.
Harper left for $330 million over 13 years, Rendon for $245 million over seven years.
Scherzer is getting $123 million for three years from the New York Mets.
Turner is a free agent after this season. His likely asking price is in the eight-year, $250 million range.
Soto, famously, just rejected a 12-year, $440 million offer from the Nationals, and it's expected that he'll be asking for $500 million-plus when he hits free agency after the 2024 season.
Add it up, and you're talking $185 million or so a year just for those five guys, not accounting for the $35 million a year going to Stephen Strasburg, and the $23 million going this year, and $35 million next year, to Patrick Corbin.
Only the Los Angeles Dodgers can absorb that kind of money for seven guys.
Alas, the Nationals aren't the Dodgers, in so many ways, first and foremost, that the Nats don't even have control of their own TV rights, which are owned by MASN, a regional network under the purview of their neighbors in Baltimore, the Orioles.
Both the Nats and O's get around $60 million a year from MASN; for a frame of reference, the Dodgers get $320 million a year from their local TV deal.
Now you know why the Dodgers always get whoever they want. And why everybody else, even the New York Yankees, who get an otherwise handsome $135 million a year from their local deal, has to be budget-conscious.
That all said, I still really, really wanted the Nationals to figure out a way to keep Soto anyway.
He's a generational talent, maybe the 21st century's Ted Williams.
The 21st century's Mickey Mantle, Mike Trout, is out in Los Angeles, with the Angels, and I fear that his fate and the fate of the Angels would have been the fate of Soto and the Nats had the two been able to come to terms.
Trout is in his 11th MLB season, all with the Angels, and he has played in exactly one playoff series, way back in 2014, which saw L.A. swept in the ALDS by the Kansas City Royals.
The Angels have had one winning season since, an 85-77 mark in 2015, and the outlook for the future is bleak.
Trout is a three-time AL MVP and four-time MVP runner-up, and he's never going to play in a World Series.
Soto at least got his time to shine on baseball's biggest stage, hitting three homers as Washington won a seven-game thriller with Houston in 2019.
The economic realities of baseball being what they are, he wasn't going to get that chance to lead another Nationals team to a Series anytime soon if he had re-signed.
GM Mike Rizzo had plundered his farm system to keep the big-league team in position through several playoff chases beginning with the Nats' first NL East title in 2012.
Without the embarrassment of riches available to the Dodgers from their local TV deal, the Nats have to make do with targeted free-agent signings and development from within the system.
The haul that Rizzo got for Soto yesterday will reset things in that respect for Washington, which entered the day on Tuesday with the 24th best farm system in MLB, and ended it ranked fifth.
It's highly doubtful that any of the guys down in the minors will develop into another Juan Soto. They don't call guys like Soto generational talents for no reason. If he stays healthy, he's a Hall of Famer.
Part of me wishes I could watch him on MASN and occasionally from behind home plate at Nats Park for the duration of his storied career.
A bigger part of me wants to watch more playoff and maybe even World Series games in D.C.
There's no guarantee that happens, but the trade of Soto makes it a little more likely than otherwise.