Top News
Del. Dickie Bell elected chair of Virginia Commission on Youth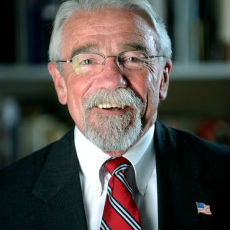 20th House District Del. Dickie Bell has been elected Chairman of the Virginia Commission on Youth.
The Commission on Youth was enacted by statute in 1989 and began operations in 1991. The commission is directed by Virginia Code "to study and provide recommendations addressing the needs and services to the Commonwealth's youth and families."
"I'm honored and delighted to have been selected by the Commission to serve as the Chairman of the Commission on Youth" said Bell. "Throughout my time in the House I have been an advocate for a variety of public policy initiatives aimed at improving the lives of the Commonwealth's youth, particularly our at-risk populations. This chairmanship will allow me to play a larger role in the review and study of policies and services that impact our youth and their families. I look forward to the challenge and I'm grateful to have the opportunity to serve my constituents in this way."
Bell has served on the Commission on Youth since 2014.
Elected to the House of Delegates in 2009, Bell represents the 20th District, which includes Highland County, portions of Augusta and Nelson Counties, and the Cities of Staunton and Waynesboro. He is currently serving in his fifth term.