Local
Waynesboro: 'Now is an ideal time to spark redevelopment in downtown'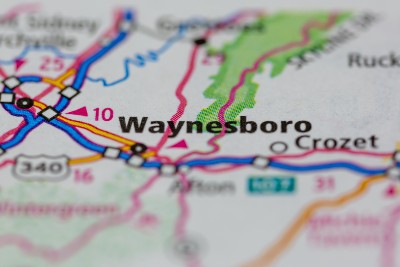 A Downtown Waynesboro market and retail study will assist the city and downtown property owners boost the local economy.
The study, prepared by Creative Economic Development Consulting in conjunction with the Waynesboro Economic Development Authority, recommends a mix of uses for five derelict properties on West Main Sreet ranging from retail, restaurant, bed and breakfast, and office.
"Now is an ideal time to spark redevelopment in downtown," said Crystal Morphis, CEO of Creative EDC.
The report details how more retail and dining options would provide additional opportunities for thousands of new visitors to downtown expected to come with the scheduled opening of the Waynesboro campus of the Virginia Museum of Natural History in 2025.
The museum is projected to attract 65,000 visitors a year to Waynesboro.
Also coming online in the near future, adjacent to the new museum, the current redesign of Constitution Park will emerge as the South River Preserve, a signature 26-acre park along the banks of the South River, and the former landfill, Sunset Park, will become a city park with event space and 4.5 miles of biking and hiking trails.
The recommendation for more lodging is to take advantage of the expected influx of new travelers, as well as people visiting the Wayne Theatre and other area attractions.
The office property opportunity spelled out in the report will bring more people to work in downtown, creating more foot traffic for businesses.
Creative EDC made recommendations for additional city planning and public investments to support redevelopment. Examples include applying for grants for building renovations, expanding the city's revolving loan fund, studying the need for cowork space in downtown, and implementing the Gateway Redevelopment Plan's recommendation for a regional visitor center.
The city council will receive the consulting study recommendations at tonight's business meeting.
The full report can be downloaded from the document center at WaynesboroBusiness.com.