UVA Football: Anthony Poindexter on 2020 College Football Hall of Fame ballot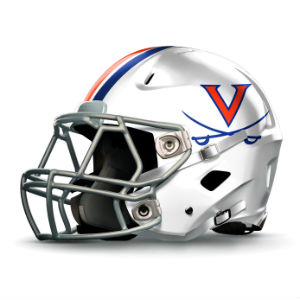 Former UVA defensive back Anthony Poindexter is among the more than 200 former players and coaches on the 2020 College Football Hall of Fame ballot.
Poindexter was a two-time first-team All-American at UVA, where he was the 1998 ACC Defensive Player of the Year.
Dex, a safety, finished his career with 342 tackles and 12 interceptions.
Recognition as a first-team All-American is one of the prerequisites for induction.
"It's an enormous honor to just be on the College Football Hall of Fame ballot when you think that more than 5.33 million people have played college football and only 1,010 players have been inducted," said NFF President & CEO Steve Hatchell. "The Hall's requirement of being a first-team All-American creates a much smaller pool of about 1,500 individuals who are even eligible. Being in today's elite group means an individual is truly among the greatest to have ever played the game, and we look forward to announcing the 2020 College Football Hall of Fame Class in January."
The ballot was emailed today to the more than 12,000 NFF members and current Hall of Famers, whose votes will be tabulated and submitted to the NFF's Honors Courts, which will deliberate and select the class. The FBS Honors Court, chaired by NFF Board Member and College Football Hall of Famer Archie Griffin from Ohio State, and the Divisional Honors Court, chaired by former Marshall head coach, longtime athletics director and NFF Board Member Jack Lengyel, include an elite and geographically diverse pool of athletic administrators, Hall of Famers and members of the media.
The announcement of the 2020 Class will be made in January 2020 in the days leading up to the College Football Playoff National Championship in New Orleans.
The 2020 College Football Hall of Fame Class will officially be inducted during the 63rd NFF Annual Awards Dinner on Dec. 8, 2020, at the New York Hilton Midtown. They will also be honored at their respective schools with an NFF Hall of Fame On-Campus Salute, presented by Fidelity Investments, during the 2020 season.
Comments