UVA Baseball: 'Hoos drop series opener at Notre Dame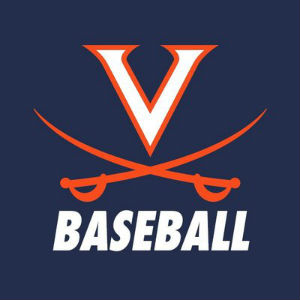 Notre Dame (12-15, 6-7 ACC) scored the first five runs of the game and held on to a 5-2 victory in the first game of a three-game ACC series against Virginia (17-13, 6-7, ACC) at Frank Eck Stadium on Friday (April 5). The Cavaliers had won the opening game in their previous four ACC series.
Notre Dame starting pitcher Tommy Sheehan limited Virginia two runs (one earned) on nine hits in his second complete game of the season. Sheehan threw 100 pitches, walked a batter and struck out two to improve to 5-2 on the season. It marked the second-straight weekend an opposing pitcher has tossed a complete game against the Cavaliers.
Two of the nine Virginia hits came off the bat of Tanner Morris (Crozet, Va.), both doubles to up his season total to 15. He came into the weekend tied for second in the ACC in doubles and fifth in the league in batting average. He now has multi-hit effort in each of his last four games.
Trailing 5-0, Virginia got on the scoreboard in top of the fifth when Logan Michaels (DeForest, Wis.) plated Nate Eikhoff (Bristow, Va.) on an RBI groundout. Eikhoff reached on a throwing error by second baseman Jake Singer who went on to tally eight assists in the contest.
The Cavaliers narrowed the gap to three with a bunt RBI single by Nic Kent (Charlottesville, Va.) in the eighth inning that scored Cayman Richardson (Mechanicsville, Va.). With runners on first and third, Notre Dame tallied its fourth double play when third baseman Niko Kavadas made an over the shoulder catch in foul territory down the left field line and got up and doubled up Morris trying to score from third base. The four double plays were the were the most by a Virginia opponent this season
Kent was the other multi-hit performer for the Cavaliers finishing the night 2-for-4 with an RBI.
On the mound, senior Chesdin Harrington (Montpelier, Va.) was able to settle down the game tossing 3.2 innings of scoreless relief. He struck out four batters, including three in the fifth inning. Harrington escaped a bases loaded jam in the seventh by inducing an inning-ending fielder's choice. Classmate Evan Sperling (Poquoson, Va.) pitched a perfect bottom of the eighth inning to keep the score at 5-2.
The series will continue on Saturday at 2 p.m. with the middle game of a three-game set in South Bend. The Cavaliers will have righthander Noah Murdock on the mound and he will be opposed by Notre Dame lefthander Cameron Brown.
Comments