Politics
PACT Act signed into U.S. law, legislation will protect veterans exposed to toxins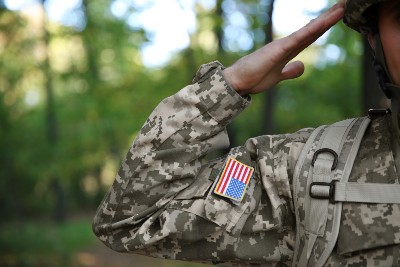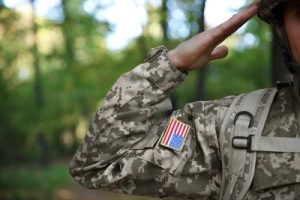 President Joe Biden signed into law Wednesday the Sergeant First Class Heath Robinson Honoring Our Promise to Address Comprehensive Toxics (PACT) Act.
U.S. Rep. Abigail Spanberger led the legislative effort, which passed the Senate in July with a 86 to 11 vote.
The PACT Act presses the Veterans Administration to compile additional research on the health threats of jet fuel exposure, according to a press release. With additional information, lawmakers and the VA would be able to take steps to make sure veterans suffering from diseases due to their exposure to jet fuel receive the VA support and benefits they deserve.
The PACT Act was inspired by William G. Collins, a U.S. Air Force veteran from Louisa County who lives with Parkinson's Disease as a result of his exposure to jet fuel. Multiple studies show that long-term exposure to jet fuel among veterans can be a significant factor in developing neurological diseases, such as Parkinson's disease, the press release stated. Yet, the U.S. Department of Veterans Affairs (VA) does not currently recognize the service connection.
"For far too long, America's veterans and servicemembers suffering from the long-term impacts of jet fuel exposure — like Virginian and former U.S. Air Force fire chief William Collins — have been denied the benefits afforded to their brothers and sisters in arms," Spanberger said in a press release. "Throughout his service to our great nation, Mr. Collins endured constant jet fuel exposure and sacrificed his own safety for that of his fellow airmen. Every American servicemember who accepted this risk and answered the call to serve deserves our strongest support."
The PACT Act includes expansion of VA healthcare eligibility to Post-9/11 combat veterans, as well as more than 3.5 million toxic-exposed veterans. The legislation creates a framework for the establishment of future presumptions of service connection related to toxic exposure, and adds 23 burn pit and toxic exposure-related conditions to the VA's list of service presumptions, including hypertension. Expansion of presumptions related to Agent Orange exposure, including Thailand, Cambodia, Laos, Guam, American Samoa, and Johnston Atoll as locations for Agent Orange exposure, and improvement of the VA's resources and training for toxic-exposed veterans are also highlights. Finally, the legislation sets the VA and veterans up for success by investing in VA claims processing, VA's workforce and VA healthcare facilities.
"Our nation's toxic-exposed veterans and veterans' advocates have for decades pushed to level the care available to all those who put on the uniform, and today's accomplishment is undoubtedly due to their tireless work. With the Honoring Our PACT Act now law, we are making decades-overdue progress to help the VA fulfill its promise to care for all veterans who have borne the battle," Spanberger said in the press release.
American Federation of Government Employees (AFGE), AFL-CIO National President Everett Kelley was at the White House Wednesday to celebrate Biden signing the bipartisan PACT Act into law.
"As a veteran myself, this issue is personal to me," Kelley said in a press release. "On behalf of the 700,000 federal and D.C. government employees we represent, a third of whom are veterans, I commend President Biden and the bipartisan group of lawmakers who voted for this legislation for fulfilling our nation's promise to our veterans."
AFGE health care professionals and claims processors look forward to providing veterans the high-quality care they deserve, and thank Biden and Congress "for making this investment in the VA."
"Our union celebrates the signing of the PACT Act, as the 283,000 VA employees we represent look forward to caring for the heroes who have been left without critical medical assistance for far too long," Alma Lee, President of AFGE National VA Council, said in the press release.