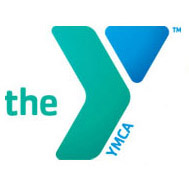 The Waynesboro Family YMCA has been a location for the Healthways SilverSneakers® Fitness Program for many years. SilverSneakers® is an innovative health, exercise and wellness program helping older adults live healthy, active lifestyles. The Waynesboro Family YMCA offers several fitness classes to get you moving.
Now, Healthways SilverSneakers® has made the process to get active even easier. When you receive your NEW SilverSneakers® Card in the mail, bring it to the Waynesboro Family YMCA and our friendly Front Desk Staff and Fitness Staff will help you get started. The NEW SilverSneakers® Cards are operational on July 1, 2011.
SilverSneakers group exercise classes offer you the best opportunity to stay on track toward your health and fitness goals. SilverSneakers is a fun, energizing program that helps older adults take greater control of their health by encouraging physical activity and offering social events.
"Exercise is fun." says Mary Beth Robb, YMCA fitness instructor. "SilverSneaker Classes are designed to energize the mind body and spirit while having great time."
The Waynesboro Family YMCA offers these signature classes and taught by specially trained, certified instructors. You are sure to find a class that suits your need and abilities at the Waynesboro YMCA.
SilverSneakers® Muscular Strength & Range of Movement
Have fun and move to the music through a variety of exercises designed to increase muscular strength, range of movement and activities for daily living. Hand-held weights, elastic tubing with handles, and a SilverSneakers ball are offered for resistance. A chair is used for seated and/or standing support.
Tuesdays and Thursday at Noon
Instructor: Mary Beth Robb
SilverSneakers® YogaStretch
YogaStretch will move your whole body through a complete series of seated and standing yoga poses. Chair support is offered to safely perform a variety of postures designed to increase flexibility, balance and range of movement. Restorative breathing exercises and final relaxation will promote stress reduction and mental clarity.
Tuesdays and Thursday at Noon
Instructor: Mary Beth Robb
SilverSplash®
Activate your aqua urge for variety! SilverSplash offers lots of fun shallow-water moves to improve agility, flexibility and cardiovascular endurance. No swimming ability is required, and a special SilverSneakers kickboard is used to develop strength, balance and coordination.
Tuesdays and Thursdays at 9:00 am
Instructor: Barbara White
For more details and class times, contact the Waynesboro Family YMCA at 540-943-9622.