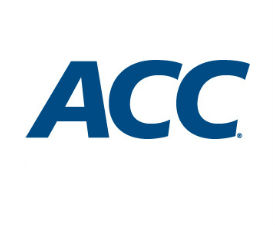 The Virginia men's basketball team was picked to finish fourth in the Atlantic Coast Conference in a poll of media attending ACC Operation Basketball on Wednesday in Charlotte.
Senior guard Joe Harris (Chelan, Wash.) was one of five players named to the preseason All-ACC team.
Duke was the named the conference preseason favorite, receiving 50 of the 54 first-place votes in Wednesday's voting. Syracuse, who garnered three first-place votes, and North Carolina, with one first-place vote were second and third respectively. The Cavaliers were fourth, followed by Notre Dame, Pitt, Maryland, Boston College, Florida State, NC State, Georgia Tech, Miami, Wake Forest, Clemson and Virginia Tech.
Harris was joined on the preseason All-ACC team by C.J. Fair of Syracuse, Rodney Hood and Jabari Parker of Duke and Jerian Grant of Notre Dame. Fair was the pick for Preseason ACC Player of the Year and Parker was named Preseason ACC Rookie of the Year.
Predicted Order of Finish
1. Duke (50 first place votes)  805
2. Syracuse (3)                        753
3. North Carolina (1)               668
4. VIRGINIA                         612
5. Notre Dame                         608
6. Pitt                                       477
7. Maryland                             473
8. Boston College                    457
9. Florida State                        334
10. NC State                            332
11. Georgia Tech                     311
12. Miami                                224
13. Wake Forest                      220
14. Clemson                            141
15. Virginia Tech                     65
Preseason All-ACC
C.J. Fair, Syracuse Joe Harris, Virginia Rodney Hood, Duke Jerian Grant, Notre Dame Jabari Parker, Duke
Preseason ACC Player of the Year
C.J. Fair, Syracuse
Preseason ACC Rookie of the Year
Jabari Parker, Duke