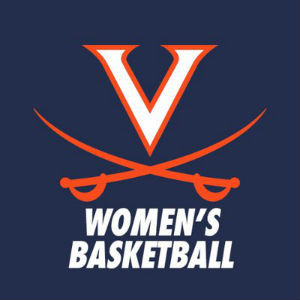 The UVA women's basketball team (5-7, 0-0 ACC) rallied for a 74-67 victory over South Florida (9-4, 0-0 AAC) on Friday (Dec. 21) at the World Class Basketball Florida Sunshine Classic Tournament at Rollins College in Winter Park, Fla.
The Cavalier junior guards of Jocelyn Willoughby (East Orange, N.J.) and Dominique Toussaint (Staten Island, N.Y.) led the team in scoring with Willoughby contributing 23 points and Toussaint 18. Senior forward Mone Jones (Durham, N.C.) grabbed 10 rebounds to lead all players. USF had four players finish the game in double figures, led by Laura Ferreira with 17. Virginia shot 41.9 percent (26-of-62) while South Florida shot 39.3 percent (24-of-61). Virginia held a 42-34 edge in rebounding.
Willoughby opened the game by hitting a three-pointer, but South Florida scored the next 13 points of the game, building up a 12-point advantage in the first quarter and taking a 40-27 lead into halftime.
The Cavaliers mounted an 11-0 run in the third quarter to narrow the gap to two, 45-43, with Toussaint scoring six of those points. A pair of free throws from Toussaint gave Virginia its first lead since the opening minute, 52-51, with 8:05 remaining in the game.
After the two teams traded baskets and traded leads on trips up and down the court, the game was tied 62-62 with 3:42 remaining. Toussaint hit a jumper, followed by an and-one from Willoughby to give UVA a 67-62 advantage with 2:48 remaining.
The Bulls pulled to within two in the final two minutes, but a steal by Toussaint followed by an offensive rebound by Willoughby to set Toussaint up for a layup pushed momentum in the Cavaliers' favor.
UVA made six free throws in the final 40 seconds of the game to seal the victory.